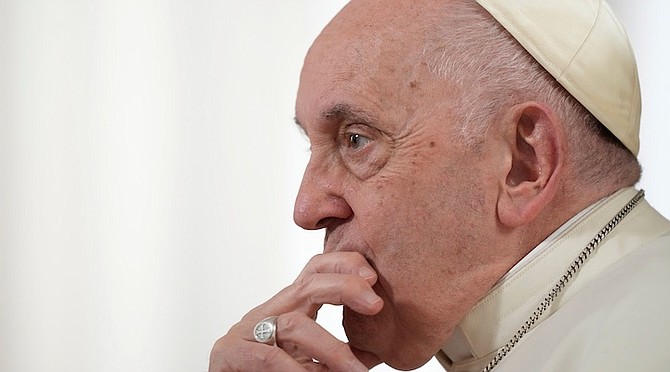 POPE Francis during his interview with The Associated Press at The Vatican on Tuesday last week. Photo: Andrew Medichini/AP
Stories this photo appears in:

"BEING homosexual is not a crime. We are all children of God, and God loves us as we are and for the strength that each of us fights for our dignity." Those words were spoken by Pope Francis, easily the most radical pontiff that the Roman Catholic Church has ever had.