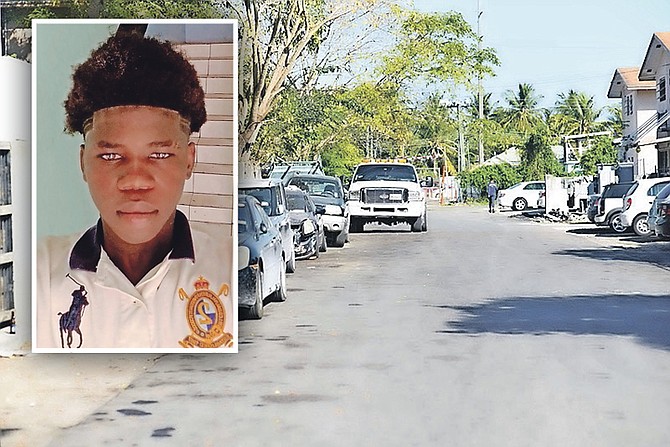 INSET: Kwondrick Lowe, 18, who was shot and killed by police.
MAIN PHOTO: The scene of the police shooting in the Kemp Road area.
Photo: Moise Amisial
Stories this photo appears in:
NATIONAL Security Minister Wayne Munroe said yesterday that he intended to share area footage of a man being fatally shot by police to the deceased's family.
THE distraught mother of 18-year-old Kwondrick Lowe, who was killed in a police-involved shooting on Saturday, believes her son "ran for his life" when he saw the officers.