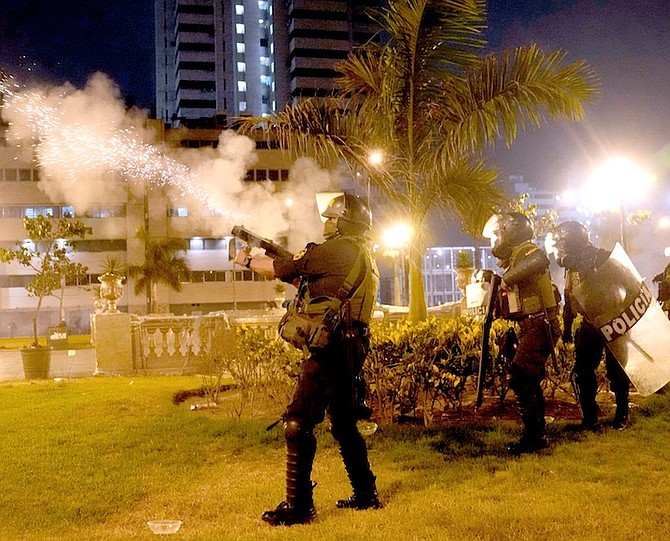 RIOT police fire tear gas at anti-government protesters in Lima, Peru, on Friday.
Photo: Martin Mejia/AP
Stories this photo appears in:

MANY countries in South America are now in a state of troubling unease. Recent events in Peru have catapulted it to the forefront of security concerns in all its dimensions. But worry also exists about other countries which are tiptoeing through political minefields that could explode overnight.