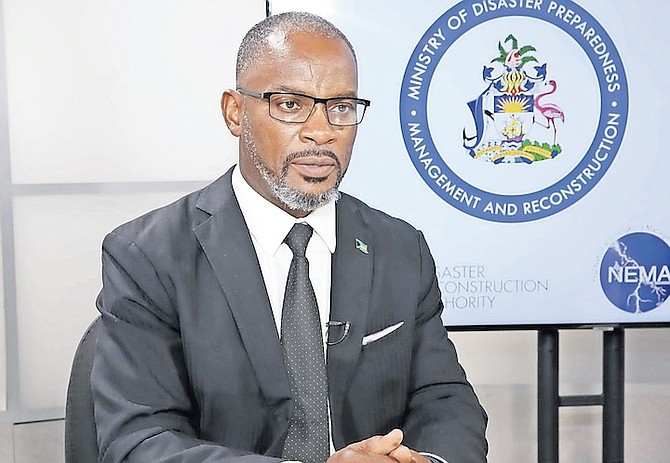 STATE Minister for Disaster Preparedness Iram Lewis. Photo: Lisa Davis/BIS
Stories this photo appears in:

MINISTER of Disaster Preparedness Iram Lewis said yesterday officials are hopeful that the Small Home Repair Programme will resume before early next year.

IRAM Lewis, State Minister of Disaster Preparedness, Management and Reconstruction, told Caribbean risk managers yesterday that illegal residents made up a "considerable" portion of those who died or went missing in the aftermath of Hurricane Dorian.

DISASTER Reconstruction Authority officials revealed yesterday that over 4,000 people have registered for its Small Homes Repair programme in Abaco and Grand Bahama.