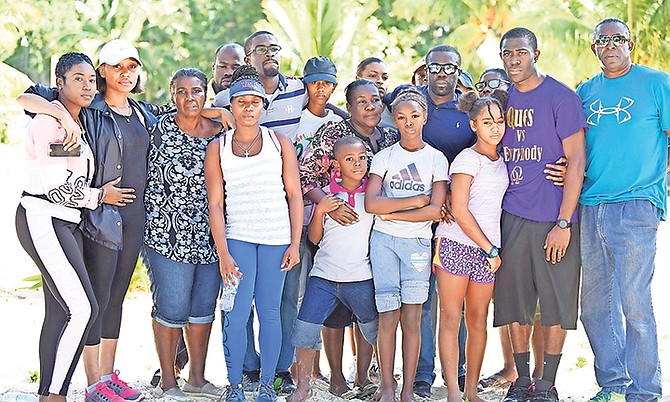 The family of Byron Ferguson at Nirvana Beach during a press conference after pilot Byron Ferguson went missing. Photo: Shawn Hanna/Tribune Staff
Stories this photo appears in:

Among the many poignant testimonials following the loss of well-known pilot Byron Ferguson in a plane crash last month, one touched a particularly important nerve.

TRAGEDY has again hit the nation, as one family may have experienced its worst possible nightmare. Bahamian pilot Byron Ferguson, son of veteran journalist Agnes Ferguson, crash landed in waters off Nirvana Beach a week and a half ago. As the search for life continues, the nation fears the worst after debris from the wreckage was pulled out of the water around 600ft away from where the coordinates of the downed plane were initially recorded.