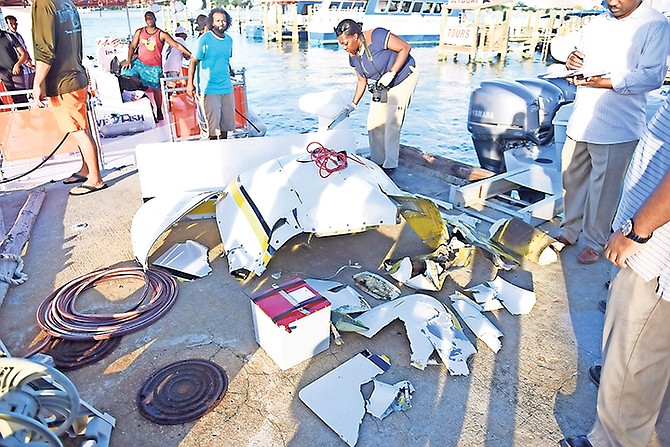 On Thursday, volunteers organised by Gina Knowles took only 40 minutes to find parts of the plane that was being flown by missing pilot Byron Ferguson. Photo: Shawn Hanna/Tribune staff
Stories this photo appears in:

PRIME Minister Dr Hubert Minnis said last night that he has ordered a full review of protocols, procedures and agencies involved in air accident response and investigations in the country – "including any systemic or structural problems" –following the Byron Ferguson case that has transfixed the nation.

ATTORNEY General Carl Bethel criticised the response of the Royal Bahamas Defence Force to the recent plane crash suggesting the tragedy may not have been "properly" investigated because of how quickly the initial search was called off.

THE day after civilians discovered debris from missing pilot Byron Ferguson's crashed plane, Royal Bahamas Defence Force Commodore Tellis Bethel vehemently defended his organisation's search and recovery efforts.