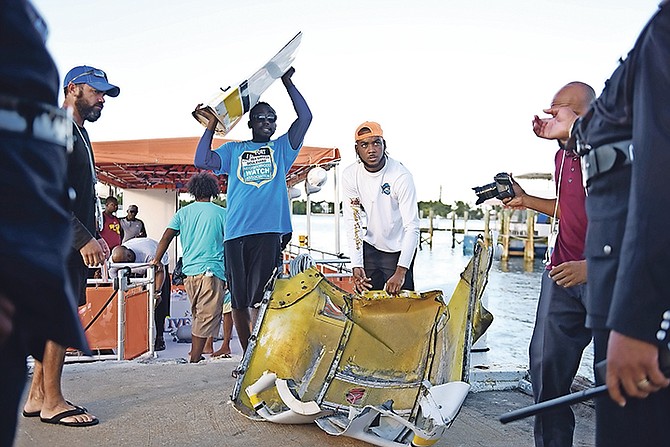 Volunteer efforts, organised by Gina Knowles, recovered parts of the plane. Photo: Shawn Hanna/Tribune Staff
Stories this photo appears in:

ON New Year's Day, Anya Ferguson celebrated the second anniversary of her marriage to missing pilot Byron Ferguson at the site where the couple's wedding reception was held.

A SEARCH and recovery effort is still ongoing for missing pilot Byron Ferguson and his aircraft however nothing new has been found, National Security Minister Marvin Dames and Royal Bahamas Defence Force Commodore Tellis Bethel said yesterday.

A CIVILIAN effort to locate the plane of missing pilot Byron Ferguson proved fruitful after a team mobilised by Gina Knowles, co-founder of online support group HeadKnowles, discovered plane debris in the waters off Nirvana Beach yesterday.