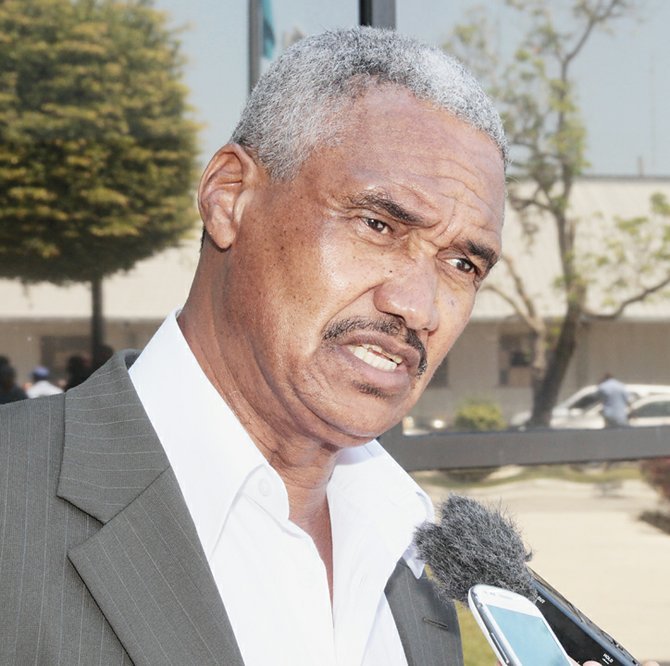 Stories this photo appears in:

TALL Pines MP Leslie Miller yesterday warned Free National Movement Leader Dr Hubert Minnis not to allow Long Island MP Loretta Butler-Turner "back into his bosom," saying he is "likely to get the heck bitten out him" should she get too close to the party's leadership.

AFTER nearly a week without running water, residents in Eleuthera saw their water supplies restored on Wednesday, however officials warned that pressure in some areas would be poor for the next 24 to 48 hours.

TALL Pines MP Leslie Miller said he believes the "volatile" actions of Fort Charlotte MP Dr Andre Rollins were birthed from his frustrations of being backed into a corner, unable to have an influence on the country's development.

The Bahamas Electricity Corporation (BEC) suffered an "emergency situation" on Wednesday night after it almost ran out of fuel due to bad weather disrupting shipping.