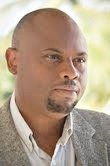 Mark Turnquest
Stories this photo appears in:
A small business advocate yesterday branded the continued reliance on guaranteed bank loans to finance the sector as "dinosaur practices", as he urged entrepreneurs: "Think globally."Mark A Turnquest, principal of Mark A Turnquest Consulting, told Tr

A small business consultant yesterday pledged that he "ain't going to sleep" until the Government ends the decade-long wait for legislation that will govern help for the sector.
The Bahamas has been urged to remove "the red tape" that prevents foreign investors financing local start-ups and entrepreneurs, a leading small business consultant warning it was stifling innovation.

Ninety per cent of Bahamian small and medium-sized businesses will likely miss out on the financing opportunities offered by BISX's proposed commercial paper market due to "indiscipline", a leading consultant warned yesterday.

A leading small business consultant yesterday called for more incentives to foster Family Island development, telling Tribune Business that New Providence had "maxed out" and a population shift off at least 80,000 was needed.

Bahamian policymakers have long focused on 'top down' economic strategies to improve tourism, financial services and construction for almost 40 years.

The Government was yesterday urged to exempt all businesses impacted by the New Providence Road Improvement Project from their 5.9 per cent share of National Insurance Board (NIB) contributions for a year, with some describing the proposed micro loan and BEC concessions as "meaningless".

The proposed New Providence Road Improvement Project compensation will relieve only "20-40 per cent" of the pain suffered by impacted businesses, a consultant expressing hope it might at least help some "get back in the game".

Appointing an eight-member private sector committee to drive the Small and Medium-Sized Enterprise Development Bill forward has created "some light at the end of the tunnel", a well-known consultant yesterday revealing that 75 per cent of his clients in the sector were "struggling".