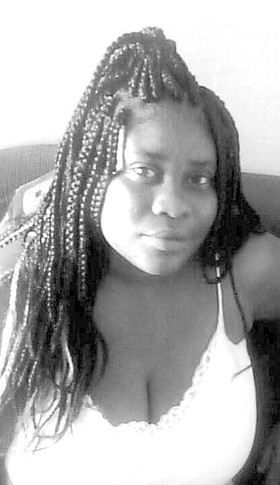 Shamara "Mara" Annatol Knowles
unknown - unknown
Ms. Shamara Annatol "Mara" Knowles, 39
a resident of Lowe Sound, North Andros, The Bahamas passed away at the Princess Margaret Hospital on Wednesday, 26th February, 2020.
She is survived by 20 brothers: Pike, Minister Mackey, Deacon Jim, Norman, Sheldon, Emmick, Rufus, Rudolph 11, Rudolph 111, KoKo Knowles, Ohara, Michael, Ervin, Jimmy-lee, De Argo, Philip Bradley Knowles, and Rick Russell, Adopted brothers: Deacons Steve Hanna and Duke Moss; 5 sisters: Virginia, Darnell, Martha, Felisha Hendrick nee' Knowles, and Janet Knowles; Numerous nieces', nephews, a host of other relatives and friends, including the entire settlement of North Andros and by extension Lowe Sound, North Andros.
Mara's Funeral is Scheduled for Saturday 14th March, 2020 at Mt. Calvary Baptist Church, Lowe Sound, North Andros.
Visit us on Facebook, St. Ambrose Funeral Home for updated viewing date's times.