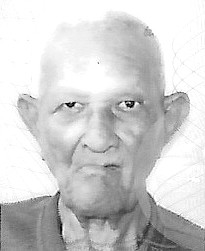 Ross Burgenfield Cartwright
unknown - unknown
Funeral Service for the late Ross Burgenfield Cartwright aged 85 years, of Calvin Street, Soldier Road will be held on Friday March 6th, 2020 at 11:00 a.m. at Holy Cross Anglican Church, HighBurry Park, Soldier Road. Officiating will be Canon Peter Scott assisted by other ministers of the Clergy. Cremation will follow.
Left to cherish his fond memories are his Daughter: Kimberley Cartwright; Sons: Keith, Kevin (Earlene), Kent (Connie) and Kendal (Shantel); Sisters: Jeann Cartwright, Judith Rolle (Stafford) , Theresa Adderley-Moss, Bernadette Johnson and Anishka Cartwright; Brothers: Eugene, Robert, Kevin and Craig Cartwright, Malcolm Adderley; Grandchildren: Kentrell, Kandice, Kendra, Khrysten, Lovette, Mistique, Neil, Casey, Jayden, Kendal Jr.; Nieces: Rosie Fawkes, Dawnelle Conliffe-Brown, Paige, Alexis, Sharlene, Laverne, Angelique, Khalil, Misty, Mia, Ruth, Nettie Alexis Keva, Tameka, Vadalia Rolle, Ingrid, Natasha, Sharmaine, Tracey, Deanthia, Yvette, Kiki, Lisa, Monique, Shelley, Jamie, Salomie, and Keva; Nephews: Eugene Don, Jodi, Dawson, Brian, Corey, Terrance, Dave, Steven, Sterling, Temy, Julian Cranston, Sam, Clyde, Wellington and Perez; Great-Grandchildren: Ranyi and Shanyiah Thompson, Lennox Burgzog, Aynia and Deshae Burrows, Amelia and Madison Cartwright, Brielle Deal; Cousins: Angela Achara and family, Katie Warren and family, Lionel Symonette and family, Danny Knowles and family, Blanche Campbell and family, Denise Major and family, Camilla Cheong, Crystal Bethel, Tracey Thompson, Phyllis, Tina Wong, Dellareese, Anya, and Steven Symonette, Stella, Rico and Pepe Knowles, Terry Bethel and Tishka Vanderpool Wallace, Phyllis Sullivan, Deana and Dulcie, Ellen Hilton-Adderley and family, Charles Taylor and family, Brenford, Wayde,, Vanria, Dede, Donna. Numerous other relative to many to name; Godchild: Elaine Smith; Special Friends: The Dominoes Group at Leadon and all of his Kemp Road Friends, Kendal Sands, Gaye Knowles, Alice and Pam, Lee Doris Duncomber, Nicole (Johnathan) Richardson and family; Special Thanks to all his caregivers, Dr. Edison Thompson and Family (Alert Medi Centre), Fr. Dwight Rolle, Cannon Peter Scott and Deacon Phillip Heild. The family of Holy Cross and St, Armbrose Church, Bethel Brothers and all those who expressed their love and sympathy on the passing of dad.
 
Friends may pay their last respects at Bethel Brothers Morticians & Crematorium, #44 Nassau Street on Thursday from 10:00 a.m. to 6:00 p.m. There will be No Viewing at The Church!