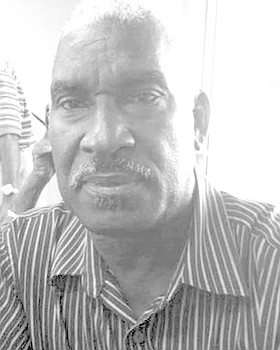 Lawrence Makeba Rolle
unknown - unknown
Lawrence Makeba Rolle age 74 years of #8 Honest Road died at Rand Memorial Hospital on Wednesday February 26th, 2020.
He is survived by his Wife: Bloneva Patricia Rolle; Sons: Trevor Russell and Maxwell Adderley; Daughters: Denise Rolle, Royann Ford, Vanessa Hield and Clarise Sears; Sisters: Eleanor Maynard, Adrianna Gibson, Christine Bowleg, Olga Butler, Jan Lewis, Dorothy Hanna, Andrea Rolle, Charlene Sterns, Renee Armbrister, Margo Barnett and Cheryl Terrell; Brothers: David Rolle, Ken Lewis, Barry Rolle, Craig Rolle and Errol Miller; Other relatives: Basil Barnett, Frank Hanna, Eventte Armbrister, Princess Farrington, Shirley Bethel, Patricia Armbrister, Judy Winder, Audrey & Susan Bethel, Lashanda Strachan, Cliff Bethel, Lathario Bowe and Bertum Winder and other relatives and friends.
Arrangements for the funeral service are being finalized and details will be announced at a future date.