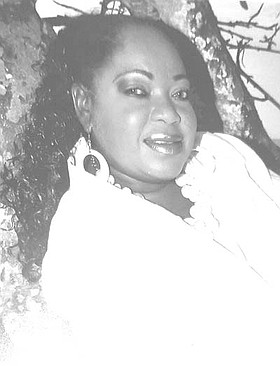 JEANNIE MATILDA JOHNSON
unknown - unknown
JEANNIE MATILDA JOHNSON age 61 years of Garden View Estate and formerly of Hatchet Bay, Eleuthera died at the Princess Margaret Hospital on Sunday, March 1st, 2020.
She is survived by her mother: Gloria Johnson; sons: Anton Johnson, Johran Hanna; and Livingston Johnson; sisters: Naomi Hanna, Darnell Hutcheson, Sandra Johnson, Deborah Smith, Valerie Russell, Ethelyn Anthony; brothers: Calvert Johnson, Larry Johnson, Michael Johnson; other relatives: Antonaij Johnson, Antonay Johnson, Skye Maliaka Aniya Johnson, Devane Malik Renaldo Johnson, Rhaj Cairo Johnson and others too numerous to mention.
Arrangements for the funeral service are being finalized and details will be announced at a future date.