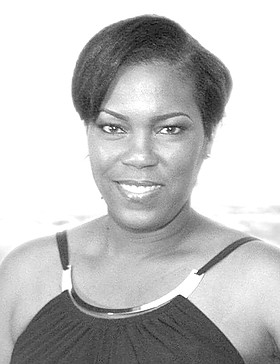 Candid Rolandia Parker-Major
unknown - unknown
Funeral Service for Candid Rolandia Parker-Major age 43 a resident of Habour Island Bahamas, who died February 9th at The Princess Margaret Hospital will be held 11:30 a.m. Saturday March 7th, 2020 at Wesley Methodist Church Harbour Island Bahamas. Reverend J. Marie Neilly assisted by Reverend Henry Knowles will officiate and interment will follow in St. Catherine's Cemetery Harbour Island Bahamas.
Precious memories are held by:
Husband: Eddie Major
Son & Daughters: Erin, Tamahra, Trishell, Kendia, Major,
Grandson Chase Martin
Father & Mother Bishop Burnell Parker & First Lady Lillian Vernette Parker
Father & Mother in Law James Major & Zoe Major
Grandfather & Grandmother Eldred Moss & Mom Lillian Parker

Siblings:Ava Sherman (Mario Antoine), Burnaro, Anva, Kimmell, April Parker
Uncles: Delgarna Parker (Sandra), Deangelo Parker (Laverne), Rand Parker (Denise), Ricardo Parker, Roscoe Knowles (Michelle), Duke Knowles (Deborah), Rodney & Larry Knowles
Nieces and Nephews Ashton Sherman, Aysha, D'Kari, Xanara, Bryson Parker, Ethan Butler, Kamille Pinder, Carl Swann Jr.
Aunts: Sherry Knowles (Wellington), Delerice Mackey (Eric), Nathalie Parks (Livingston), Gwendolyn Marsulette Patram (Cranston Sr.), Sherlene Parker-Smith (Allan), Rosnell Simmons(Shannon), Ellouise Cooper (Vincent), Velty Carey (Rex Arthur), Deann Davis (Dwight), Claudine Pinder (Donald), Audra Parker.
Cousins: Lavardo Swain, Johnny (Crystal), Ricco (Krystal, Javon Jr., JaLeah, & Keira) & Mally, Jujay Knowles, Rhonda, Britney & Davinya Knowles, Cranston, Jr. & Cristian Patram, Ereisha & Ethan Mackey, Kendeno Knowles, Nicco Kelly Leandra, Lynette & Lyneisha Parks, Welldaisha Rolle (Arnold) Da'Mara Wright & DeAndre Rolle, Leo Duvalier, (LeAnne, Alea), Sherwell (Stenesha, Stenae & Destiny Glinton) & Wellesha (Randy), Serenity Russell), Kimberley Bain (Kaydence), Jamar
Lloyd (Liam), Cicely (Georgia, Ciara, C'Andre), Onacko (Jeffries,Dnacko, Dnajah, Daquan, Orchyd), Onasha, Delicia, Jade, Delgado, Gardel, Delman, Taran Parker, Kheersan & Azari Simmons, Kyle, Vince, Claude, Vashti, Elias Cooper, Valentino (Enaycia), Valdez (Zaiden), Valente Carey, Natae Brayen, D'Christa Davis, Chrisner (Rajhae, Waynen, Ashtyn, Lanai & Jerradine Butler, Clayshawn & Danielle Brown, Torrin Miller, Destin Bootle, Daran, Vernetta Parker & Family, Stephanie Rolle (Chanovia Parker and Family)
Other relatives includes: Oswald Sr., Cedric, Eric, Calman, Elton, Elverne, Wayne Parker and Family, Mazie Cooper & Family, Doris Thompson & Family, Ezekiel McIntosh (Melvina Black & Family), George McCartney & Family, John McCartney & Family, Alfred McCartney, Sheilamae McCartney & Family, Shirley (Herbert) & Barbara Taylor & Family, Willis, Peggy & Pauline Knowles & Family, Sterlene Carey & Family, Miriam Knowles & Family, Alice Knowles (deceased), Laverne Armbrister & Family, David Knowles Ashley & Phillipa Knowles Family of Tarpum Bay, Carlis Lightbourne, Lenora Albury (Florida), Brian Sawyer & Family, Alvin Sawyer & Family, Wendell Major & Family, Danny Major & Family, Luke Major & Family, Kathy Johnson & Family, Julie Ulrich & Family, Adrian Sands & Family, Jack Cleare & Family , Byron Bullard & Family, Honarable Howard "Ricky" Mackey & Family
In laws Javon, Dawn Major (Sintra, Demetrius, Zalida, Ditron Major)
Friends : Amanda Smith, Nadia Major, Diana Russell, Harrison Cleare, Alex Neil Davis, Tavar & Ann Major & Family, Johnathan Higgs, Alexis Ross, Michael Johnson, Richard & Michael Kriegar, Tommy Barry, Martin Grant, Terrance McKenzie, Maria Johnson, Miriam Percentie, Tina Ulrich, Shervette Gibson, Luanne Saunders, Linda Brennan, Ronnette Roberts, Sherry Brice, Junior Brice, Charles & Celeste Mackey & Family, Tamara Seymour, Dannie Ann Major & Family Marcus & Rapunzel Pinder, Lydia Durham & Family, Rosebud Adderley & Family, Daryl & Toni Blankenship, Barbara Dailey, Julie Crosswalk, Jose & Lydia Roberts, Latoya Higgs & Family
Special thanks to
Doctors & staff of Harbour Island Clinic, Dr. Neil Parker, Staff of ICU and Female Medical Ward, Patrons of Office World, Twinex Shipping, Selena Johnson & Family, Lana Barry Cash & Family, Shelly Johnson & Family, Peter Stanton & Family, Shirley King, Shanta Ram Sammy & Family, June Dean & Family, Wesley Methodist Church, Harbour Island PTA Board, Parents on a Mission Board, Harbour Island Nursey and All Age School, Super Value, Lupus Group Members, Revival Time Pentecostal Church Family, Friends and supporters of Crown Haven, Fox Town, Coopers Town, Tarpum Bay Friends and Affiliates, Soft Touch Beauty Salon, Holi Smoke Grill, Supporters of the Medical Fund Fair and "Go Fund Me", The greater community of Harbour Island.
Relatives and friends may pay their last respects at THE CHAPEL OF MEMORIES THE NEW COMMONWEALTH FUNERAL HOME INDEPENDENCE DRIVE Friday from 9:30 a.m.-1:30 p.m. and at the church in Harbour Island Friday from 4:00 p.m. to service time on Saturday.