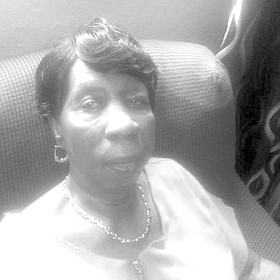 ANNA NEYMOUR
unknown - unknown
ANNA NEYMOUR, 83
a resident of Behring Point, Andros, died at PMH on Friday, February 28, 2020.
She is survived by her 5 sons: Elvis, Frankie, Charlie & Larry Neymour & Trevor Wilson; 6 daughters: Maryann & Judy Neymour, Alain Brown, Sharlene Sargeant, Tara Forbes & Cynthia Francois; 2 brothers: Raymond & George Mackey; 3 sisters: Mispah Brennen, Magnolia & Patsy Neymour; numerous grandchildren, nieces & nephews & a host of other relatives & friends.
Funeral arrangements will be announced later.