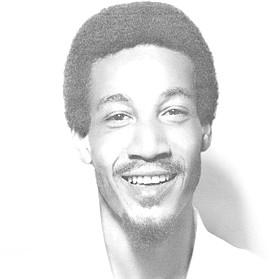 Livingston Grancille Laing
unknown - unknown
Funeral Service For The Late
Livingston Grancille Laing will be held on Saturday, January 18th, 2020 at10:00 a.m. will be held at Bethel Baptist Church Meeting Street, Nassau, Bahamas; Interment will following in Bethel Baptist Church Cemetery; Officiating will be Rev. Dr. Arthur Bouier.

He will be gravely missed by his lovely Wife Gloria Louise (Turnquest) Laing, Mother Izula Laing, Children Michelle Turnquest, John Taylor (Jemique Taylor), Tracie Taylor, Kevin Turnquest, Kaylana (Turnquest) Bouier (Rev. Dr. Arthur Bouier), Marcus Laing (Dr. Patrice Smith-Laing) and Livingston Laing Jr., Grandchildren Chenera Carey (Quinton Carey), Chenson Johnson, Rodney Rolle, Ravon Armbrister, Kevin Christopher Turnquest, Kershawn "KJ" Laing, Kerron Laing, Kailen Laing, Great grand children: Quinton II, Qaio, Quinae and Qailan Carey brothers Raywood Laing, Lucian Laing, sisters Catherine (Laing) Curry, Jeanette (Laing) Russell, Marjorie (Laing) Darville, Sally Laing, Brothers-in-law Ulysses Curry, Joseph Russell, Roger Robinson, George Turnquest, James Turnquest Sisters-in-law Sandra Laing, Claudine Laing, Virginia (Turnquest) Outten, Marina (Turnquest) Dames.
A host of other relatives and friends including: Georgianna Bartlett, Enamae and Prezetta Wildgoose, Isamae Colebrooke, Bonnie Ferguson and Victoria Stubbs, Barclay and Rudolph Wildgoose and George Ferguson, Elizabeth "Lisa" Moxey, Alicia Darville Lewis, Ruby (Damaso) Gray, Channen, Chelsea, Rolando, Rolanda Laing and Jasmine Ferguson, Debra (Mervin) Davis, Kim (Timothy) Brown, Helen (Jimmy) Smith, Patrice Rodgers, Tamika Johnson, Tiffany Turnquest, Kenise Turnquest, Bonaventia Culmer, April (Chris) Pinder, Pete (Donette) Moxey, Joshua, Jonathan and Jason (Cherish) Russell, Roger, Jr., Chadwick (Felecia), Roman (Jonell) and Lucian, Jr. Laing, Demetrius Turnquest, Steven Turnquest, Tory Turnquest, James Turnquest Jr., Garth (Terecita) Harrison, Rev. Braxton (Maria) Bowe, Michael Bowe, Vernell, Ursula and Remando Rogers, Levan and Terrance Archer, Herbert Minnis, Marvin Davis, Aaron Clarke, Gail and Neil Andrews, Unashea Rodgers, Stanlia Oliver, Thomasina, Timothy, Yonnia and Alex Smith, Ricardo Rogers, Keno Turnquest, Davey Turnquest, Charles, Dion, Lashonne, Bridgette (Chalkie) and Lisa Outten, Denise (Lenny) Stlot, Carla and Bernie Minis, Gary and Harriette Outten, Richeette (Donovan) Gibson, Richard (Lakera) Turnquest, Rhett Turnquest, Adam Brown, Devaughn Dames (wife), Chevron Dames, Charles Dames Jr., Peyton Moxey, Jonathan, Jr. and Jasmine Russell, Ayana and Anaya Peyton, Jason and Jayden Lewis, Romero Laing Martin, Chase and Landon Laing, Khalani Robinson, Donald, Ralph, Kenneth, Anthony, Fredricka, Sheril and Nadva Laing, Deann Laing Jones, Kathleen Rolle, Patricia Fagbyi, Barbara Outten, Sharon Greene and Audley Russell, Phyllis Russell, Uzlene Nesbitt, Oplyn Ferguson, Katherine Hendfield, Velyn Cooper, Colleen Gardiner, Broderick, Prescott and Virgil Pinder and Philip Laing, Jetson, Joel, Roger, David, Rudolph, Ramon and Romel Wildgoose, Sheril Darville, Ann Burrows, Judith Wells, Nell Russell, Leta Bain, Gerald, Bradford, Xavier, Gilbert, Roderick, Travis, Curtis, and Chelsy Wildgoose, Rozena Turner, Cynthia Smith, Andrea Smith, George, Jr, Dwayne and Keith Ferguson, Clint, Ronald, Maureen and Janice Colebrooke, Audra Cooper, Sherri Stubbs, Ron, Lester, Dwayne, Dwight and Dexter Bartlett, Quincy, Robert, Phyllis and Felicia Swain, Tanya Thompson, Rudiann Laing, Brigid and Dr. Lloyd Stubbs, Kendra Dorsett, Opal Farquarson, TashayTaylor, Blackboy, Lynden Fowler, The Culmer Family, Tiger, Butler, Kidd Jones, Elijah "Lass" Moore and Family, Lillian Rolle, Eldora Mckenzie, Ann Higgins and Family, The Communities of Seaco Town, Pinder's Point, Lewis Yard, Hunters and Eight Mile Rock, Grand Bahama and Freeport High School Class of '72 and the Upper Zion Baptist Church family.