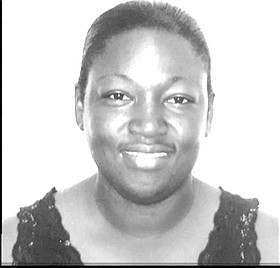 Ives "Kathie" Kathy Russell
unknown - unknown
Ms. Ives Kathy Russell, 47
affectionately called
"Kathie"
a resident of John Street, Fire Road, North Andros and formerly of Lowe Sound, North Andros, The Bahamas died at the Princess Margaret Hospital on Saturday, 22 February, 2020.
She is survived by her Father: Neville Russell; Sisters: Lorine Barr, Christine and Magdaline Russell; Adopted Son: Andre' Burrows; Brothers: Zendle, Watney, Floyd and Douglas Russell and Clyde Evans; and a host of other relatives and friends, especially the extended family of Lowe Sound, Andros, The Bahamas.
Her funeral service is scheduled for Sunday, 15th March, 2020.
For viewing information and or updated information on the service of Ms. Russell, visit us on Facebook: St. Ambrose Funeral Home Inc.