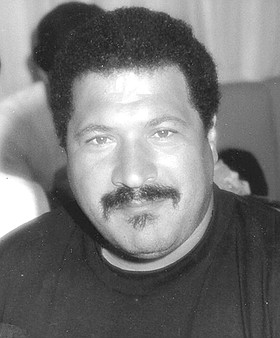 Charles Allardyce Carey
unknown - unknown
Funeral Service for Charles Allardyce Carey age 67 a resident of #13 Langton Court Freeport Grand Bahama, and formerly of Nassau, who died at Doctor's Hospital Saturday February 22, will be held 10:00 a.m. Friday February 28th, 2020 at Holy Family Roman Catholic Church Robinson and Claridge Roads. Father Jay Cartwright will officiate and Cremation will follow.
He was blessed with:-
Girlfriend of 4 years & Wife of 45 years - Sylvie
Children - Jason (Karen) & Johanna (Sean)
Grandson - Dante
Sister - Sandra Carey
Brothers - (pre-deceased) by William, Gary & Lawrence - Shane, Elvin & Terrance Carey
Sisters in Law - Danielle, Josepthe & Julie Bouchard (Canada), Gina Carey, Lolamae Carey, Barbara Carey (New York), Manon Halle (Canada), Maria Bouchard (Canada)
Brothers in Law - Pierre, Serge & Jean Bouchard, Ronald MacDougall, Luc Roy, Edward Makin (Canada)
Aunt -(predecease Cloe, Keva, Enid, Dot) Caroline
Uncles - The families of Kenneth Carey, Eugene Carey, John Carey & Wesley Carey
Nieces & Nephews - Brian, Latasha, Latania, Nykeisha, India, Quadelia, Gary L. Jr., Gary Jerome, Gerren, Mario (New York), Jerome, Shane Mario, Latoya Ageeb, Terence Jr., Akira, Elvin Jr., Elvardo & Eric, Paul & Jennifer MacDougall, Edward & Emily Makin, Sebastian Bouchard, Marie Soliel Halle, Karen & Christopher Laronde & Ashley & Daphne Roy
Cousins and other relatives- Vaughan, Gerry, Deidre, Vanessa, Rev. Charles Carey, Leo Jr., Derrick, Ricardo, John Edgar, Susan, Judy, Cathy, Barbara, Michael, Christopher, Duey, Judith, Joy, Cheryl, Kerry, Gilda, Margaret & Neville Thompson, Michelle, Renee, James, Betty, Ella, Jakie, Yvonne, Patrona & Lenny Thompson, Peggy Hall, Pastor Ivan Carey, Cyril, Michael, Faye, Paulette, Linda, Mary, Elvin Jr., Bernard & Scott Thompson, Sheila Santiago(USA), Jennifer Smith, Mark, Charlene, Helena, Kevin, Ian, Brian, Genette, CAroline, Lester, Albert, Claudette and Megan.
Friends and Families - Leroy & Crecola Glass and family, Leonard & Sheila Smith and family, Patrick & Lonna Munroe and family, Ewart Baillou & family, Leslie & Charlene Low, Grant & Vena Wolfe, Luciano Guindani & Joyce Hield and family, Edoney and Catherine Russell and family, Rufus & Beryl Allen and family, Sherryl Evans Russell, Elvis Wells of Wells Auto (Freeport), Dr. Kevin Bethel & Family Wellness Staff, RBC Royal Bank (Bahamas) Ltd. (Freeport & LCC Nassau) Staff, Commonwealth Bank (Freeport Mall Branch) Staff, Sav-More Drugs Management, nurses & staff of Doctors Hospital and many more friends.
Relatives and friends may pay their last respects at THE CHAPEL OF MEMORIES THE NEW COMMONWEALTH FUBERAL HOME INDEPENDENCE DRIVE Thursday from 10:00 a.m.-6:30 p.m. and at the church Friday from 9:00 a.m. to service time.