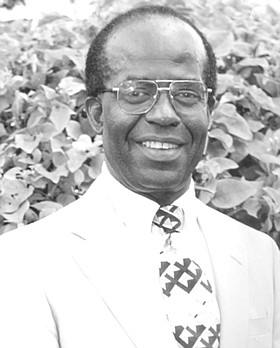 Harris Sidney Morley
unknown - unknown
Funeral Service for the late Harris Sidney Morley age 78 years of Zinna Street, Kennedy Sub and formerly of Eleuthera will be held on Saturday 12th January, 2019 at 10:00 a.m. at St. Georges Anglican Church. Officiating will be Fr. Scott Brennen assisted by other ministers of the Clergy. Interment will follow in Lakeview Memorial Gardens, John F. Kennedy Drive.
Cherished memories will forever remain in the hearts of WIFE: Ethelyn Morley; SON: Edwin Morley; DAUGHTER: Enith Darling; SISTERS: Elona Sweeting, Cornetta Lee; Blanch Morley; BROTHER: Samuel Morley, Jr.; GRANDCHILDREN: Edwin Morley Jr. (Kita); Mazoie and Denzel Morley; GREAT-GRANDCHILDREN: Mauricio, Aiden, China, Andre and Mason Morley; SISTERS-IN-LAW: Simone Morley, Francina Horton, Gloria Gilbert, Joyce Pratt, Dr. Alvery Hanna, Patrece Darling; BROTHERS-IN-LAW: Dennis Darling Sr., Arlington Darling, Ian Gilbert; Patrick Hanna; NEPHEWS AND NIECES: Eugene (Paulette) and Keenya Horton, Tonya Grant (Eardley II), , Dennis Jr., Stacey, Devard (Cicely) and Lamont Darling, Monique Smith, Yorick III (Mildred), Marshanique Curry, Kayshonda Brown; Jermaine and Kiria Gibson, Kydaisha Pratt; Kasynthi and Krystal Bodie, Tiffany Hanna and Gregario (Natasha) Cooper, Helen (Henry) Johnson; Jacqueline (Melvin) Morris; Catherine Butler; Erica Lightbourne; Frederica Wallace; L. Michelle Fox; Leasa Hawkins; Blanch Fox-Butler; Lavelle (Bernard) Rolle, Lenora (Steve) Ward; Patrice (Earl) Lawrence; Veral Pratt; Alexandra Roach; Leslyn, Niky, Delareece, Roselyn and Tammy Morley; Rochelle Sands, Kendal, Prince, Kelvin (Patrice), Joseph Burrows; Dwayne (Paula), Devon (Charmaine), Bernard (Josephine), Samuel, Marvin (Rona) Trea, Christopher (Nikesha), Nakyle and Anton (Kayla) Morley; Charles (Nenia) Fox, Rubert (Michelle) Anderson & Family; GRANDNEPHEWS AND NIECES : Cherez (Tyrone) Mckenzie; Chedaria Fox; Laquisha Wallace; Janice (Fredrick) Sears; Janet Ferguson, Dana (Kendrick) McCartney; Latera Brown; Bernell Rolle; Shaquell Ward; Dwaynell, Dwayna and Kaylyn Morley; Breanna Lee, Rayshayne, Devard Jr., Devaughn II and Devin Darling, Erica, Amber and Eardley III Grant, Ebony Horton, Mya McPhee, Tyria Deal, Zyan Dylan; and Amilya ; Lily Brown; Eric Rolle; Vesco Hanna; Allan Ward; Giovanni Tucker; Barrington Hawkins; Dwanye Jr, Cameron Devon and Kaylen Morley; Bernard Rolle Jr.; GREAT-GRANDNEPHEWS AND NIECES: Eric Rolle; Lewis Ferguson; Frederick Sears Jr. Brandon and Justin Hanna; Checko, James, Steveno, Latario; Timothy Cleare; Anya and Ashley Ferguson; Chacreta Sands; Britney, Jasmine, Brooke Hanna; OTHER RELATIVES, FRIENDS AND ASSOCIATES INCLUDING: Marion Butler ; Family; Desmond Sands & Family and the staff of the former Shoal Restaurant; Jestina Brown & Family; Elder Ephraim, Rev. Anthony, Theophilus and James Morley & Families; Rev. Cloyd, Rev. Phillip, Rev. Glen, Rev. Maxine, Conrad, Norris, Rachael and Anthony Miller & families; Rev. Vaughn (Cassandra) Miller, MP; Elizabeth Mackey & Family, Bettymae Hall & Family, Joanamae and Iva Butler & families; Eunice McKinney & Family, Sandra (Bishop Rudolph) Pinder & Family, Bishop Winslow (Shirley) Moss & Family, Wendy Hunter, Lady Hazel Butler, Sally Fernander & the Fernander Family, Glenda Russell & the Russell Family, Isabell Cummings & Family; Evelyn Rolle & Family; Majorie Morley & Family, Corine Lewis & Family, Chief Apostle Leon Wallace; Green Castle Development Association; BEC/BPL Retirees Association; Darville (Sony) Walkine & Family; Archdeacon Kingsley Knowles; Father Scott Brennen & Family; St. George's Anglican Church Family; The entire Community of Green Castle, Eleuthera; The Hon. Philip 'Brave' Davis, MP, PLP, Leader of the Opposition & Family; The Hon. Perry G. Christie & family; Ms. Barbara Pierre; Ms. Barbara Cartwright; the family of the Late Bernard Nottage; Stalwart Councilors, Officers and Members of the Progressive Liberal Party, Bishop B. Wenith and Pastor Ismae Davis and family and the officers, and members of Zion South Beach Baptist Church especially the Sanctuary Choir, Zion United Baptist Convention the Kennedy Subdivision Community especially Pearl & family, Jennifer, Sydney, Derek and Robert Smith & families, The Thompson Family, the Bain Family, Executive Management – Sandilands Rehabilitation Center – Public Hospital Authority including staff of the Kliene Ward and members of the Worthy of Praise Choir, Pastor Dr. Kirklyn and Dr. Sheena Collie and the Abundant Grace Church Family, Management and Staff of Urban Renewal, Dora Saunders & Family, The V.G. Restaurant Family, the staff of EMS and OTHER RELATIVES & FRIENDS TOO NUMEROUS TO MENTION.
Friends may pay their last respects at Lynden Pindling Center (PLP Headquarters) on Friday from 10:00 a.m. to 4:00 p.m. and at the church on Saturday from 9:00 a.m. until service time.