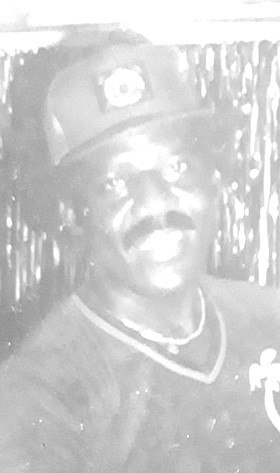 Wilfred "Stranger" Livingston Newton
unknown - unknown
Wilfred Livingston "Stranger" Newton, 75 years of Peter Street and formerly of Blanket Sound, Andros, died at the Princess Margaret Hospital on December 10th, 2019.
He is survived by his two Sons: Leon and Kenton Black; six Daughters: Marvalyn Brennen, Gertrude Brennen, Nickiter, Saskia, Sharlese and Sharlin Black; five Sisters: Beula, Marilyn, Lexis, Rachael and Janice Roberts; two Brothers: King and Peck Roberts; Grandchildren: Marvin Brennen, Marlon Duncombe, Kenneth Brennen, Shrome and Jerome Dames, Tangelique Black, Je'za Carey, Dario Pinder, Shanhaz and Sherman Winters, Payton Black; one Great-Grandchild: Alexio Bain; numerous aunts and uncles and a host of other relatives and friends.
Funeral arrangements will be announced at a later date.