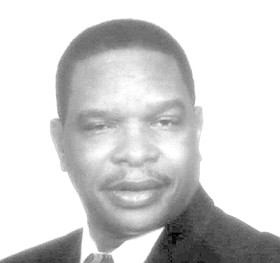 Rudolph "Rudy" Nathaniel Grant
unknown - unknown
Funeral Service for
Rudolph Nathaniel Grant, 69
affectionately called
"Rudy"
a resident of Carmichael Road, will be held at Holy Spirit Anglican Church, #18 Howard Street, Chippingham on Saturday, December 28, 2019 at 10:00 a.m. Officiating will be The Venerable James Palacoius, assisted by the Rev'd Fr. Joseph Mycklewhyte. Interment follows in The Western Cemetery, Nassau,  Street.
Fond and cherished memories of Rudy are held by his Children: Tiffany and Jamaal Grant and Frisco "Champ" Williamson; Grandchildren: Lawrence and Lorenzo Williamson; Daughter-in-law: Fredrica Minns Williamson; Sisters and in-law: Carolie Grant Pickering, Deanie Grant, Karen Grant, Lorna Grant Forbes (Bennet), Felicia Grant, Charmaine Grant Marshall (Alastor) Sarah Cooper (Darren) and Sylvia Grant (deceased); Brothers and in-law: Ferris, Wendell, Arlyn (Erica), Edbert, Sheldon, Oliver (deceased) and Sherwin (deceased) (Christal) Grant, Kenneth Delancy and Derek Been; Nieces and Nephews: Indira Missick, Olivia Grant, Katesha Grant-Cunningham, Olaina and Oliyah Grant, Erica Dixon-Gray, Inga Lightbourne (deceased), Ceanika Grant, Domininique Lord, Shakira, Shawanda and Shermilla Grant, Kjanna Ramsey-Burrows, Kayrel Levarity, Samantha and Semika Roker, Lakara Pinder-Russell, Chauntalee, Vernay, Takasa and Novelette Smith, Constable 3663 Ferrice Kemp-Grant, Ferron Grant-Ingraham, Tamika Grant, Tioniaa and Le'Ann Santiague, Rache Grant,  Shonte Miller, Tayla Nicholls and Olivia Cooper, Jermaine Dixon, Quincy and German Pickering, Woodrow and Elvardo, Sherwin Jr., Shannon and Ren Grant, Tyrel Leverity, Constable 3438 Ferris Jr., Jason and Ethan Grant, Julian, Rashad, Javon and Bennet Forbes Jr., Quentin Ingraham, Christion Walkine and Dominick Roache and D. Camdyn Cooper; Aunt: Eula Grant; Uncle: Manford Brown; Aunt-in-law: Ida Brown; Other relatives and friends: Lynn Ambrister (Special friend), Lyndura, Tevin, Kayshawn, Elzeko Ambrister, Novial Smith, Carmen Grant, Janet Grant, Juanita Nairn-Grant, Brenda Bain (Sidney), Michael Nairn (Rose), Gaye Knowles, Theodore Johnson, Yvonne Woods, Sidney Sawyer, Ali Bain, Gary "Super" Johnson, Aquinas College Class of 1971, Apostle Phalmon Ferguson, Cecil Armbrister, Galen Saunders, Luval "Big L" Bain, Andii Maynard and the More 94 FM family, Verna Musgrove and family, the Rev'd. Canon Lamuel Been and family, Archdeacon and Rev'd. James Palacious and family, the Rev'd. Etienne Bowleg and family, Bishop Anthony and Minister Michelle Roker, Kirk "KB" Bodie, David "Funky D" Ferguson, Ira Storr, Ronnie Armbrister and the Bahamas Musicians and Entertainers Union, Orthland Bodie Jr., Alfred Poitier, Percy "Vola" Francis, Rodger D. Dillion McKenzie, Brad  Gibson, Obie Roberts, John Pinder, the Kiwanis Club of Over the Hill family, the National Junkanoo Committee, Henry Knowles and the Family Island Lounge family, the Carmichael Road family, the Fox Hill family and a host of other relatives and friends. 
Friends may pay their last respects at Demeritte's Funeral Home, Market Street, from12-6:00 p.m. on Friday & on Saturday at the church from 9:00 a.m. until service time.