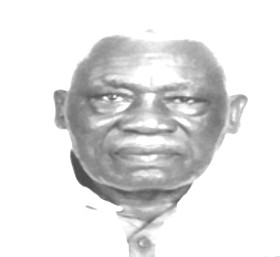 Raymond Appolon
unknown - unknown
FUNERAL NOTICE FOR:
Raymond Appolon
Age: 93years old
Resident of Windsor Lane East , Nassau, Bahamas and formerly of Anse-sa-Foleur, Haiti. Service will be held on Saturday December 28th, 2019 at 11:00 am at The Mission Baptist Church, Hay Street & East Street, Nassau. Officiating is Rev. Dr. Cooper followed by Other Ministers of the Gospel . Interment will follow at Old Trail Cemetery, Soldier & Old Trail roads, Nassau Bahamas.
His memories will forever linger in the hearts of His Children: Kettly Appolon, Amos Appolon, Samuel Appolon, and Pastor Jean Raymond Appolon; Adoptive Sons: Dominique & Louvince Labranche; Special Friend: Estaina Francois; 1Daughter-In-Law: Rosenette Appolon; 1 Son-In-Law: Morgan Dorselin; Grandchildren: Tartiana Appolon, Dafear Appolon, Trinie Dorselin, Wood- Jerry Appolon, Pastor Max-Cadet Appolon, Aly Appolon, Van Dorselin, Vante Dorselin, Vani Dorcelin; Numerous Great Grand Children; Other Relatives & Family Friends Including: Dr. Rev Cooper & The Mission Baptist Family, Mrs. Joe and Mr. Mark & The Emmaus Baptist, The Windsor lane Family & John, Fat boy, Boskie, Troy And Jay; Special Thanks To: Nego, Jan, Jean, Watlin Street, Morgan Dorselin Affectionately called "Marvin'', Mrs. Higgs Mrs. Clarke, Mrs. Lubin , Mrs. Betty Lewis,Esther Charlotte. 
Relatives and friends may pay respects on Friday December 27th, 2019 at Rest on Funeral Chapel located # 19 Mount Royal Avenue and Kenwood Street from 1:00 p.m. to 4:00 p.m. Saturday at the church from 10:00 a.m. until service time.
Funeral services entrusted to Rest on Funeral Chapel Ltd.