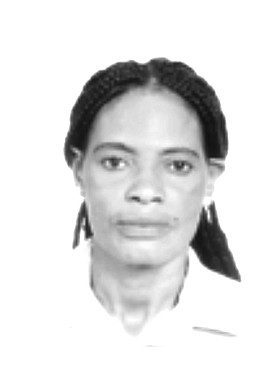 Marie Nicole Derisma Jean
unknown - unknown
FUNERAL NOTICE FOR:
Marie Nicole Derisma Jean
Age: 53years old
Resident of East Ferguson Street Nassau, Bahamas and formerly of Port-de-Paix, Haiti. Service will be held on Saturday December 28th, 2019 at 2:00 pm at Calvary Haitian Baptist Church, West Avenue, Nassau. Officiating is Pastor Walter Jr. Lucien followed by Other Ministers of the Gospel . Interment will follow at Old Trail Cemetery, Soldier & Old Trail roads, Nassau Bahamas.
Her memories will forever linger in the hearts of Her Husband: Serge Jean; Mother: Matiane Derisma; Sons: Mario Nickolson Yis, James Price; Brothers: Georges Augistin, Janober Michel; Aunty: Manilia Derisma, Kamelita Moise, Julia Derisma; Sister-In-Law: Magalie; Cousins; Fotriva Michek, Ylionese Michel, Gaba Michel, Matha Michel, Uvika Derisma, Joseline Derisma, Masline Derisma, Benise Saintvil, Emana Saintvil, Matha Decuis, Exilomne Braron, Kialite Kadet, Herold SeJour, Ricardo Decius, Westly Jinmine, Elder Decius, Lucien, Dadou; Other Relatives & Family Friends Including: Fransoir, Eddy Lumene, Madam Chenye Egene, Wilner Florestan, Volvick, Wilner Florestan & Family. 
Relatives and friends may pay respects on Friday December 27th, 2019 at Rest on Funeral Chapel located # 19 Mount Royal Avenue and Kenwood Street from 1:00 p.m. to 4:00 p.m. Saturday at the church from 1:00 p.m. until service time.
Funeral services entrusted to Rest on Funeral Chapel Ltd.