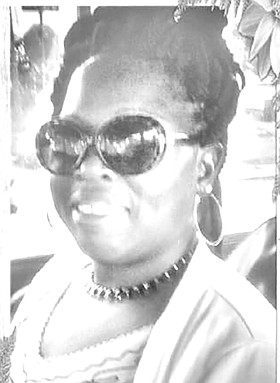 Bridgette Riley Joachim
unknown - unknown
Bridgette Riley Joachim, 47
a resident of Staniard Creek, Andros and formerly of Lowe Sound, Andros, died on Saturday, December 14, 2019.
She is survived by her husband: Amos Joachim; father: Deacon Ervin Bain; 3 sons: Joshua, Calvin & David Bain; 3 daughters: Seanrika Bain, Lashanda Riley and Anastacia Bain; 4 brothers: Lafonzo, Travis, Melkeno and Jermaine Riley; 4 sisters: Destiny Bain, Kimberlyn, Beatrice and Tammy Riley; mother-in-law: Pastor Vyreen Bain; stepsisters: Monique Dawkins, Candice, Carla & Tameka Lightfoot; step brother: George Lightfoot; numerous nieces & nephews and a host of other relatives & friends.
Funeral arrangements will be announced at a later date.