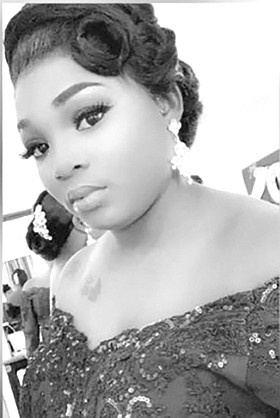 Allison Demeritte
unknown - unknown
Allison Demeritte, 25
a resident of Chub Cay & formerly of Nicholls town, Andros, died on Saturday, December 21, 2019.
She is survived by 1 son: Ivan Russell; mother: Indiana Colebrooke; father: Fritzgerald Taylor Sr.; stepfather: Alvin Murphy; 4 brothers: Dillion & Jeremy Colebrooke; Desmond & Fritgzerald Taylor Jr.; 7 sisters: Alesa Marshall, Alisha & Arnisha Murphy, Denise & Astranique Taylor, Rifker Lewis & Geraldine Taylor; numerous nieces & nephews & a host of other relatives & friends.
Funeral arrangements will be announced at a later date.