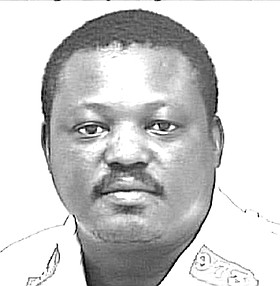 Retired Police Sgt 973 Theodore Forbes
unknown - unknown
Retired Police Sgt 973 Theodore Forbes, 60
of Sunset Meadows off Cowpen Roads died at the Princess Margaret Hospital on Saturday, December 14, 2019.
He is survived by his wife, Brenda Forbes; two daughters, Alexia Forbes, Latoya Sweeting; six sons, Theodore Jr. & Thedrick Forbes, Dominique Fernander, Christopher Bain, Jeremy and Lamond Russell; three sisters, Terry Martin, Angela Taylor, Deborah Mackey; three brothers, Chedrick, Gregory and Stanley Forbes; seven grandchildren, Damani Watson, Treyvon Forbes, Theodore Forbes III, Staniah Russell, Imani Russell, Kendiesia Russell and Jaden Forbes; numerous nieces and nephews and other relatives and friends.
Funeral Service will be announced at a later date.