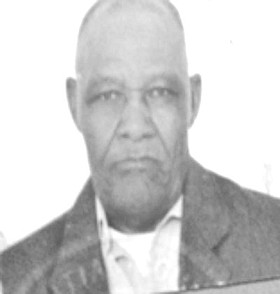 Louicius Molo
unknown - unknown
FUNERAL NOTICE FOR:
Louicius Molo
Age: 78 years old
Resident of Fox Hill Nassau, Bahamas and formerly of La Tortue, Haiti. Service will be held on Saturday 21st December, 2019 at 11:00 am at Gospel Assembly Church, Balfour Avenue & Minnie Street, Nassau. Officiating is Pastor Celiner Saint Louis. Interment will follow in Fox Hill Cemetery, Fox Hill Road, Nassau Bahamas.
Precious memories will forever be in the hearts of his Children:Lexzius Molo, Riphin Jean Molo, Aloude Tenelon, Jean- Robet Molo, Julbermart Molo, Vecilia Molo, Unseuldieu Molo; GrandChildren: Frandeline Molo, Wilna Molo, Franklyn Molo, Carlene Molo, Tyrin Molo, Johnelteen Molo, Anouse Molo, Riplene Molo, Leyteen Molo; Sister: Melanie Molo; Brother: Unseule Molo; GreatGrandChildren: Cy'ron Louis, Edwin Louis, Kaylene Molo, Aliyah Mariona marina Molo, Marc Evens Molo, Sanchelley Molo, Stecha Molo, Cannon George Bazile;…Numerous Family Including: The Michle Molo & Family, Alphanise Filsame & Family, David Molo & Family, Demitchra Rolle & Family,Mariana Timothee Molo & Family; Friends: Mme Bermae & Family, Ti Tazya & Family, Meliset & Family, The Timothee Family..and many others that are too numerous to mention.
Relatives and friends may pay respects on Friday December 20th, 2019 at Rest on Funeral Chapel located # 19 Mount Royal Avenue and Kenwood Street from 12:00 p.m. to 4:00 p.m. Saturday at the church from 10:00 a.m. until service time.
Funeral services entrusted to Rest on Funeral Chapel Ltd.