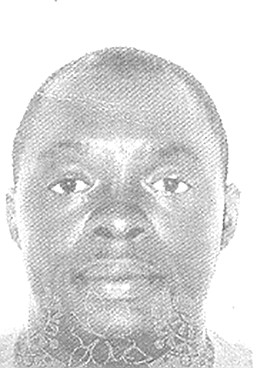 Kevin Arthur L Munnings
unknown - unknown
Funeral service for
Kevin Arthur L. Munnings, 49
a resident of Maple Street, Pinewood Gardens, will be held at Our Lady of the Holy Souls Catholic Church, Deveaux Street, on Saturday, December 21, 2019 at 2:00 p.m.  Officiating will be Deacon Maxwell Johnson. Interment follows in Southern Cemetery, Cowpen & Spikenard Roads.
Kevin is survived by his: Four Son: Tevin, Kevin Jr., Kaiden and Kayden Munnings; Daughters: Lynair Munnings and Mrs. Angela Logan; Grandchildren: Ania and Anwar Lewis Jr., and Sidney Logan 111; Brothers: Sherman Ferguson Sr., Anthony Knowles, Freddie and Larry Munnings, SGT 1731 Charles Edden Jr (RBPF), Joshua Edden of Miami, Florida and Lieutenant Charles Bain (RBDF); Sisters: Tricene Thurston, Sheila Edden, Deborahann Lopez, Eleanor Nottage of West Palm Beach, Christina, Chanique, Detra, Patrice and Elauese Bain, Anastacia (Bruce) Knowles, Krystle (Jonathan) Galloway; Uncles: Rodney Bain, Jacob, Wilton and Oscar Rolle; Aunts: Drucilla Munnns, Gwendolyn Colebroke of Freeport, Grand Bahama and Claretta Woodside; Nieces: Shermanda, Shermaine, Jahlisa, Shermeka and Shermiya Ferguson, Shemeka Brown, Thristan Nottage, Tahjnee Thurston, Tranee' and Trjnae La France, Anissa Lopez McPhee, Shennque Bartle, Solecia Higgs of West Palm Beach, Natasha Ferguson, Chantique Roker, Laniaa Sands and Khadyah Mortimer; Nephews: Sherman, Adrian and Shawn Ferguson, Sheridon Bartley Jr., Jermaine Mortimer, Makio Ban, Tamarion and Tylie Galloway, Laterio Delancy, Leonardo Edden, Tyrik and Thomas Thurston, Randol and Ramon Taylor, Anthony and Anton Crispin Bain, Shaun and Le-Shawn Ferguson; Numerous Family Members and Friends: Stephen, Shynadia, Deon and Deonya Robinon, Kevin Munnings, Shacara Williams, Sandra Evans, Verlne Mackey and Family, Monique Coakley and Family, Drucilla Rodriguez and Family, Lukisha and Monique Jennings, Ramanda Maye, Raymond Lockhart, Linda Demeritte,  Deborah, Maize, Monique, Shantel, Sharon Colebroke, Vincent Rolle, Edith, Edris, Tricelta, Julieann, Marilyn Sidney Sajkrahall, Vayjai (Bubba) Ramota, James (Taylor Boy) Taylor, G-Money (Bimini), Thick Dog (Bimini)  Craig, Nado Johnson, Tim, Shantavia, Josey and Judy Ferguson, Ms. Griffin, Gary and Mitchleen Williams, Blackest, Whyly, Jerome Coakley, Nugget, Curry and The entire Wine Wednesday Crew, The Stubbs Family, Pinewood Gardens Family, Deveaux Street Family, Montel Heights Family & a host of other relatives and friends.
Friends may pay their last respects at Demeritte's Funeral Home, Market Street, from 12-6:00 p.m. on Friday & on Saturday at the church from 1:00 p.m.until service time.