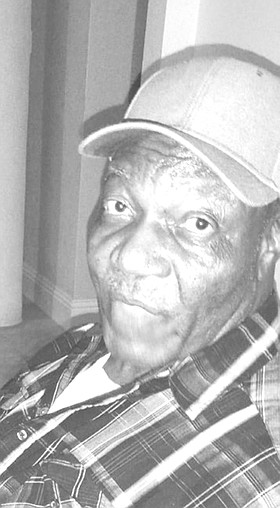 Kenneth "Congo-Man" Kemp
unknown - unknown
Funeral Service for Kenneth "Congo-Man" Kemp age 72 years and a resident of #2209 Coral Beach Condominiums and formerly of Hatchet Bay Eleuthera will be held at 10:00 a.m. on Saturday 21st, December 2019 at Mary Star of the Sea Catholic Church, East Sunrise Highway. Officiating will be Fr. Oswald Ferguson assisted by Deacons Nixon Lindor, Jeffrey Hollingsworth and Donald Duncombe. Cremation will follow.
Cherished memories are held by his wife: Cathy Kemp; sons Dominic Kemp; adopted son: Chad H. Dean; sisters: Patsy Johnson; Carmetta and Geralene Dean; brother in-law: Laclane Dean and Osbourne Gorden; nephews: Neil Sherman; Darrell Duncombe, Clayton, Ricardo, Price and Keyon Dean, Wade Watson (in-law), Francois Burrows (in-law); nieces: Charmaine Watson; Shantel Alvarez, Aelicia Burrows, Nadia Pratt (Adopted daughter), Trezel Smith, Shelia Dean (in-law), Cynthia Dean (in-law), Coudie; grandnephews: Clayton Dean Jr, Keyshawn Dean, Emery Burrows, Brent Burrows, Dillion Burrows, Regional Wood, Rashed Watson, Julian Sherman, Neil Sherman Jr, Ricarno Dean, Andon Duncombe; Noah Duncombe, Darrell Duncombe, Orion Ducombe, Ndon Duncombe; grand nieces: Claysha and Crystal Dean, Janeil Sherman, Shantel  Sherman, Nubia Carey; Ty-Lynn McKinney, Keyria Dean, Wayshonda Watson, Kendra Dean, Ahlyia Missick; god-brother: Daniel Ferguson; aunty: Josephine Johnson; cousins:
 Bradford Shorty Dames, Dudley Dames, Collins Roberts, Wanda Roberts, Neuttie Seymour, Deaconess Violet Bethel, Beatrice Rolle, Minerva Delancy, Addley and Steven Johnson, Rev. Claudius Bethel; Lona Kemp, Charlene Major, Ulene Johnson, Susan Paul, Donna Marshall, Deaconess Katrina Durham, Mena Ferguson, Lavern Dean; Mildred Johnson, Jimmy Bethel, Sylvia Bethel, Alexander Farrington;  Descendants: Of Eliot Farrington,, Descendants: Of Keva Bethel, Descendants: Of Julie Johnson, Duke Johnson, Patricia Dean, Delma Miller, Butch, Queenie, Wanda and Sherry Scavella, Levada Ingraham, Bishop Sobig Kemp, Pastor Percy Kemp, Blanton Kemp, Eugenie Kemp. Sharlanda Ferguson, Rev. Fredricka Johnson and Gilbert Kemp; friends: Hon. Brave Davis, His Excellency C. A. Smith, Hon. Hubert Alexander Ingraham, Ambassador Alvin Smith, Hon. Fred Mitchell, Hon. Obie Wilchcombe, Pastor Ken Lewis, Clearance Wallace, Val Johnson & family, Jethro Miller Ken and Emil Symonette, Dwight and Dee Palacious, Pleasant Bridgewater, Patrick Victor, John-boy, song writer singer Phil Stubbs, Lenard Bozo Smith, Retia Gibson, Jennifer Ingraham, Okel's Tire Shop crew, Vincent Deleveaux, Elder. Tawari and Cheryl Rodgers, Ms. Miriam Johnson, Mavin and Wayne Johnson, Craig Farrington, Rodger Rolle, magistrate Rengin Johnson, Paul Whitfield, Hansel King, the Karate community, former staff members of the Goombya show;  former staff members of the Yellow Bird Native Show, members of the PLP party, the Hatchet Bay community. And many other friends and relatives.  
Relatives and friends may pay their respects at Yager Funeral Home & Crematorium Queen's Highway, on Friday from 12:00 noon until 6:00 p.m. and at the church on Saturday from 9:00 a.m. until service time.