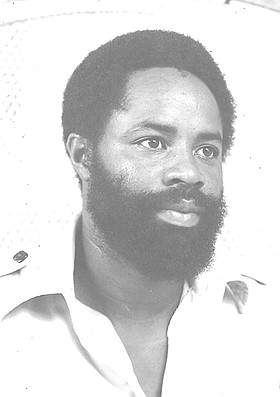 Joseph Admiral Forbes
unknown - unknown
Funeral Service for Mr. Joseph Admiral Forbes, age 73 years, a resident of #15 Bay Lilly Grove, Sea Breeze, and formerly of Kemps Bay, South Andros, will be held at 10:00 a.m. on Sunday December 22nd, 2019, at Centreville Seventh-day Adventist Church, 5th Terrence and Collins Avenue. Officiating will be Pastor Leonard A. Johnson, assisted by Pastor Kenny Deveaux and Pastor Leslie V. McMillian. Interment will follow in Woodlawn Gardens, Soldier Road.
Admiral's legacy will continue through the lives of his devoted and loving wife: Curline Forbes; son: Admiral Forbes; daughter: Baniecia Craigg; granddaughter: Natalya Craigg; daughter-in-law: Leann Forbes; son-in-law: Kevin Craigg;. Mother-in-law: Eva Fowler; Seven brothers: Sydney Forbes, Rodman Forbes, David Forbes, Randy Forbes, Dale Forbes, Theodore Forbes and Clayton Forbes; Five sisters: Joycelyn Moxey, Dillis Forbes, Glenda Adderley, Louise Forbes, and Denise Greene; Five Brothers-in-law: Gladston Braynen, George Braynen, Donald Braynen, Granville Fowler and Jayson Greene; Ten sisters-in-laws: Dianne Braynen, Stephanie Braynen, Marylee Symonette, Gwendolyn Braynen, Stephanie Fowler, Gloria Fowler, Margaret Forbes, Olga Forbes, Pecola Forbes, Victoria Forbes; Three uncles: Ross Forbes, Roger Forbes and Bernie Turnquest; Four aunts: Glorian Storr, Lillian Forbes, Eloise Clear and Patsy Nichols; Three aunts-in-law: Laura Forbes, Cassandra Forbes and Ovilda Forbes; Numerous Nephews, Nieces, Cousins and their respective families; Family and Friends home and abroad including: South Bahamas Conference of Seventh-day Adventist Community, Breath of Life Seventh-day Adventist Church, Fort Mill Seventh-day Adventist Church in Fort Mill, South Carolina, Hotel Employee and Restaurant Association in Nassau Bahamas, Adventist Men Choir, Teachers Truth Quartet, and many more too numerous to mention.
Relatives and friends may pay their respects at Cedar Crest Funeral Home and Crematorium Ltd, Robinson and Baillou Hill Roads, on Saturday from 12:00 noon to 5:00 p.m., and at the church on Sunday from 9:00 a.m., until service time.