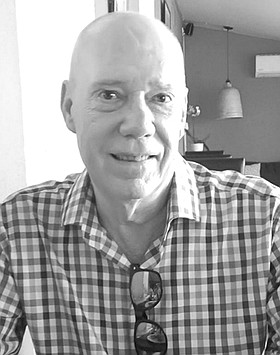 Gordon Thomas Knowles
unknown - unknown
Mr. Gordon Thomas Knowles, 67
formerly of Patton Street, Palmdale died at Pat's Senoir Citizens' Home, Soldier Road, Nassau, on Monday December 16th, 2019.
Gordon was predeceased by his parents, Arnold and Vernice Knowles and by his sister, Sandra Knowles-Cason.
He is survived by his brother-in-law, Michael Cason; nephews, David (Kelly) Cason and Andrew Cason; great nieces, Vicky, Melanie, Elizabeth and Rachel Cason; cousins who were his Caregivers, Anne Lever, Elizabeth Howard, Marsha Cates, Tiffany Cates (goddaughter) and Tamsin Cates; cousins, Clifford Cates, Maitland (Daphne) Cates, John Cates, Penny Cates, Christine (Johnny) Woodman, Robin Knowles, Beverley Roberts, Vidalia Knowles and Adelita Colli; special friends, Jerome Miller and family, Angela Fox and family, Melissa Sweeting-Percentie and family, Reverend Milton Lightbourne, Joanne Cason, John and Florence Sosu, Alison Underwood and other relatives and friends.
A special thank you is extended to Dr. Rickey Davis, Dr. Dalecia Bodie, Team C Doctors (Dr. Munroe) and the Staff at Pat's Senior Citizens' Home.
A MEMORIAL SERVICE WILL BE HELD IN THE NEW YEAR.
Arrangements by Kemp's Funeral Home Limited.