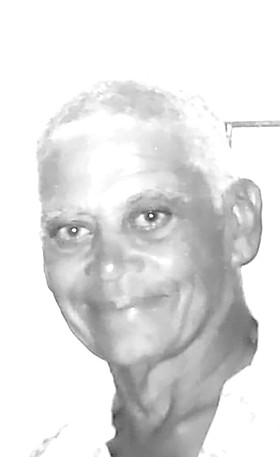 Drexel Willmington Turnquest
unknown - unknown
Drexel Willmington Turnquest, 89
of Deadman's Cay, Long Island will be held at Holy Cross Anglican Church, Hamilton's, Long Island on Saturday, December 21, 2019 at 10:00 a.m. Officiating will be Rev'd Fr. Kari Marcelle. Interment will follow in Holy Cross Anglican Church Cemetery, Hamilton's, Long Island.
Left to cherish his memories are his Six children: Jacquelyn (Ernest) Pratt, Belinda Hunter, Rod Turnquest, Cindy Wells, Yan and Tiffany Turnquest; Twelve Grandchildren: Canrice (Norman) Forbes, Kemeron (Deann) Pratt, Ernest Pratt Jr., Natalie (Jason) Pinder, Ceasar (Audrika), Max Turnquest, Perseus and Keitra Wells, Tyrese and Drexel Rose, Chavez (Nicole) and Nikita Turnquest; Sixteen Great Grandchildren: Summer and Cameron Pratt Jr., Jade Forbes, Ethan and Jake Pinder, Ellianne Turnquest,
Jaden, Calvin, Carter, Isabella and Logan Wells, Elena and Lysenia Balaguel, Elisha and Azzaria Turnquest, Naarziae Adderley and Dreyson Bevans; Three Adopted Children: Mechelle Tretiak (Brian), Meredith Thompson, Hance Darville (Shavonne); Seven Adopted Grandchildren: Vicente, Tatiana and Stanton Chea Jr., Candice and Johannes Turnquest, Gabriella and Julianna Darville; One Adopted Great Grandchildren: Jorrel Turnquest; Three Brothers: Whitmore, Orlando and Alvin Turnquest; Special Friends: Dorothy Turnquest, Beatrice Wilson and family, Dolcina Cooper, Jacob Rose, April Powers, Jesseny Perez, Angel Balaquel, Sylvia Turnquest, Jeniffer Butler, William Delancy, Roger and Zoe Cartwright, Tiny Taylor, Percy and Millie Taylor, Sherlock Turnquest, Dick and Martha Bruno; God Children: Nicholas Turnquest and Leslie Newman; Special Thanks to: Dr. Yvette Carter and her medical team, Etta Smith and Raquel Johnson; Numerous Nieces, Nephews, Family and Friends too many to mention.
Viewing will be held at Holy Cross Anglican Church, Hamilton's, Long Island on Friday from 5:00 p.m. to 8:00 p.m. and on Saturday from 9:00 a.m. until service time.
Arrangements by Vaughn O. Jones Memorial Center Mt. Royal Avenue and Talbot Street, New Providence, The Bahamas.