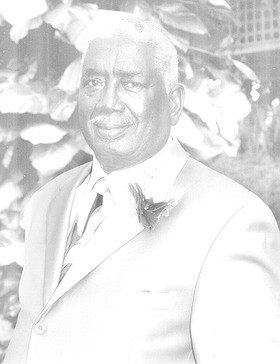 Deacon Thomas Ralph Cooper
unknown - unknown
Funeral service for
Deacon Thomas Ralph Cooper, 87
a resident of Hill Street, Seven Hills, will be held at Salem Union Baptist Church, Taylor Street, on Saturday, December 21, 2019 at 10:00 a.m.  Officiating will be The Rev'd Heuter B. Rolle. Interment follows in Woodlawn Gardens, Soldier Road.
Left to mourn are his: 
2 Sons, Bradley & Randy Cooper; 1 Daughter: Martha Taylor 
Grandchildren: Knastachia, Bradley, Randell, Randolph Jr., Rashard, Ranique  Cooper, Ornald and Tay'or Bain 
Greatgrand: Daran Cooper 
Siblings: Victoria Rolle, Molley Balliou, Salathiel & Nehemiah Cooper; Sisters-in-law: Lurlean & Catherine Cooper 
Numerous Nieces and Nephews, a host of family and friends including: Beryl  Brown, Kayliasa Nikia Kerr and Mary Lunn, Sydney & Betty Young, Victor & Avis Wray, Sharon Storr, Ethel Philips, Elnora Boyd, Pastor Heuter Rolle, Officers and  members of Salem Union Baptist Church. 
Friends may pay their last respects at Demeritte's Funeral Home, Market Street, from 12-6:00 p.m. on Friday & on Saturday at the church from 9:00 a.m. until service time.