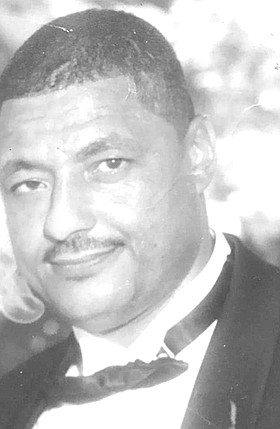 Cravin Fowler
unknown - unknown
Memorial Service for the late
Cravin Fowler, 61
of Ragged Island Street, who died at the Princess
Margaret Hospital on Tuesday, 19th November, 2019, will be held at Mt. Pleasant Green Baptist Church, East & Quackoo Streets, on Saturday, 21st December, 2019 at 2:00 p.m. Bishop Wesley Thompson assisted by other Ministers of the Gospel will officiate. Pre-Cremation. 
Cherished memories are in the hearts of his
WIFE:  Antoinette (née Johnson); DAUGHTERS:  Amanda and Anyah Fowler; BROTHERS: Danny Gay of North Carolina,
Raymond Whylly, Richard Fowler, Norman and Desmond Nairn; SISTERS:  Margo Fowler-Curry and Denise Fowler; FATHER-IN-LAW: Kenneth Johnson; MOTHER-IN-LAW: Lynn Johnson; BROTHERS-IN-LAW: Anthony Glinton Sr. and Flavin Curry; SISTERS-IN-LAW: Angelecia Gay, Monique
Whylly and Lolita Johnson; AUNTS:  Ruth Cash, Doral Mortimer and Myrtle Deveaux;
NIECES: Shonique Fowler-Ferguson, Cherell Fowler, Rayshell Whylly, Shatinka McPhee-Scavella, Mekell Johnson, Lekania Crosby Gay, Geantonique Glinton, Corporal 2901 Melissa Johnson-Carey,
Ashley and Latika Johnson; NEPHEWS: Danny Gay Jr. Joshua Fowler, Andrew McPhee, Raymond Whylly, Anthony Glinton Jr., Elvin Scavella, Edward Ferguson and Whitney Johnson Jr.;
GRAND NIECES: Joetesha Wright, Reanna and Reneka Greene, Johnaya Noel, Darielle Scavella, Donell Lightbourne,
Nadine Johnson and Kaylesia "Maddie" Carey; GRAND NEPHEWS: Joseph and Joevardo Wright, Brandon Johnson, Edward Ferguson Jr., Marlin Johnson, Kenwood and K'Mori Carey.
OTHER FAMILY AND FRIENDS INCLUDING: Roland and Adolphus Cash, Pastors Orthneil Cash and Deborah Glinton, Joann Watson and Edith Cash of West Palm Beach, Diana Smith of Miami, Joy, Kelly,
Police Inspector Janet McKenzie, Ambaree, Wanna, Vangie, Peachie, Lisa, Michelle Missick, Zorida Higginbotham of Atlanta and Trevor Turnquest, Sharon Sweeting, Sharon Lyden, Raymond Frazier, Janet Burke of Tennessee, Alex Carey, AJ, Tony Sr., Dexter, Andrew
and the Fox crew, Vince and Basil, the Ragged Island Street boys, James and Arlene Anderson, Stephanie Dawkins and family, Rex and Janesta Messam and family, Rosemary Butler and family, Marilyn Russell, Rosemary Simmons and family; and a host of other relatives
and friends too numerous to mention. 
Relatives and friends may pay their respects at Grace Funeral Home, #36 Rosetta Street on Friday from 10:00 a.m. to 5:00 p.m.