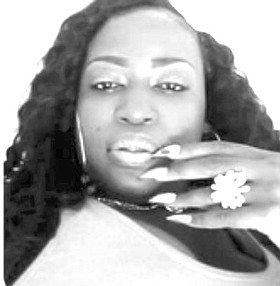 Aline Saint Surin
unknown - unknown
FUNERAL NOTICE FOR:
Aline Saint Surin
Age: 30years old
Resident of Tall Pines Nassau, Bahamas. Service will be held on Saturday 21st December, 2019 at 1:00 pm at Metropolitain Church of the Nazarene, East street & Bahama Avenue, Nassau. Officiating is Pastor Glodys Prudhomme, Assisted by Other Ministers of the Gospel. Interment will follow in Old Trail Cemetery, Soldier & Old Trail Roads, Nassau Bahamas.
Left to carry on without are:
Mother: Marie Cilia Joseph; Father: Adius Saint Surin; Step Mother: Ismanie Dalegand; Sisters: Rose-Irva Valcin, Mirline Joseph, Ricodna Cody Moneus, Phonise & Selina Saint Surin; Brothers: Kervan Kevyn Doreus, John, Alex & Adlen Saint Surin; Brother in laws: Carlo Valcin Sr & Patrick; Sister in law: Monica Doreus; Uncles: Andre Predelus, Johnrony Silfort, Silionaire Saint Surin; Aunts: Islande Joseph, Bethelie Predelus, Imelda Silfort, Silvanie Joseph; Nephews: Kevyn & Kayvan Doreus, Carlo Valcin Jr., Ezekiel J. Pratt Jr., Eli & Exodus Pratt; Nieces: Magen Doreus, Lola Valcin, Lakisha Valcin, Emiline Victor, Massa Joseph, Cherish Doreus; Cousins: Melinda, Johnny & Jean-Roberts Silfort, Rosezana, Marie, Darlie, Destiny & Johnny Joseph, Andre Predelus, Adna Predelus, Rose Kelly Saint Surin;………A Host of other relatives and Friends too Numerous to mention, but is important to the Family.
Relatives and friends may pay respects on Friday December 20th, 2019 at Rest on Funeral Chapel located # 19 Mount Royal Avenue and Kenwood Street from 12:00 p.m. to 4:00 p.m. Saturday at the church from 12:00 p.m. until service time.
Funeral services entrusted to Rest on Funeral Chapel Ltd.