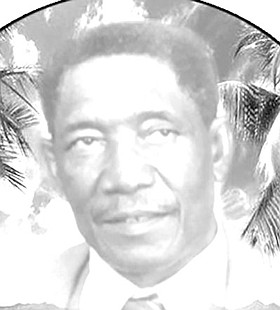 Wilton George Woodside
unknown - unknown
Funeral service for
Wilton George Woodside, 83
a resident of Sunshine Way, Sunshine Park, will be held at Bethany Assembly, Churchill Subdivision, on Saturday, January 27, 2018 at 11:00 a.m.  Officiating will be Rev. Tameko Collie, assisted by other Ministers of the Gospel. Interment follows in Woodlawn  Gardens, Soldier Road.
He is survived by his nieces: Sherry Ann King (Terrence King), Martha Brown, Bernadette, Betty, Marie and Lois Woodside and Pamela Williams; Nephews: Kendal Ingraham (Ruby), Gregory Ingraham, Jason (Flora), George, Rodney, Bursel and Orthland Woodside; Step Children: Beverly, Rupert and Colin Campbell, Julie, Cilan, Dean and Verna Clayton; Step- Grandchildren: Troy, Craig, Mickelia and Allison Anglin; Other Relatives and friends: Elva Brown- Coakley, Meril Brown Desmangles, Shervin and Arnold Brown, Mavis Brown-Stubbs, Naomi Deveaux, Lisa Pinder, Horatio Woodside, Sonia Burrows, Janice Moss, Thomas Desmangles, Rev. Patrick and Min. Charlene Paul and family, Pastor Tomico and Sr. Antonise Collie and family and the entire Bethany Assembly family, the community of Sunshine Way, Sunshine Park and numerous relatives and friends.
Friends may pay their last respects at Demeritte's Funeral Home, Market Street, from 12-6:00 p.m. on Friday & on Saturday at the church from 10:00 a.m. until service time.