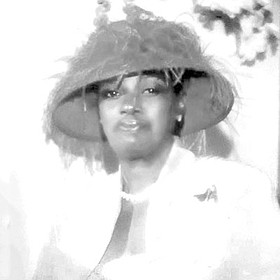 Mary Olive William
unknown - unknown
Funeral Service for Mary Olive William age 77 of Springfield Road and formally of North Victoria Hill, San Salvador who died on January 6, 2018 will be held on Saturday January 27, 2018 at 11:00 am at Church Of God Cathedral , Lilly of The Valley Corner ,East Street. Officiating will be Bishop Carlton Stuart assisted by Other Ministers. Interment will follow in Old Trail Cemetery, Old Trail Road.
Prescious memories will forever linger in the hearts of her:
six (6) children: Kimberly Collie, Gary (Michelle Williams), Melody (Melvin Newbold), Marcia Williams, Bonita - Patrice Perry (Desmond Perry) and Clinton (Dellarese Williams). Adopted Children: Abigial and Terrance Babbs ,Grand Children: Dharcio and Donovan Storr and Shapphire Ivory; Gavante` Williams, Mikayla Williams; Denny and Devontae Fernander; Malik Williams, Melvin Newbold Jr.; Mercedees, Madison and M'leah Newbold; Mateo and Kaely Collie; Kyvon Dean; Freya Morgan, Pedronique and Skyla.; Great-Grand Children: Destinee, Allayah and Kaden Moree and Dharchae and River Storr. Four Sisters: Maud Johnson, Ester Tesser Smith, Christiana Arnett and Majorie Forbes of San Salvador ;One Brother: Herbert Arnett ;Two Sisters-in-law: Lena and Beulah Arnett ;Numerous Nieces and Nephews including: Olive Forbes, Annamae Hamilton, Mizpah Robinson, YougeKinard, Clifford, William, Judson, Leonard and Lloyd Nairn; Betty Saunders, Alfreda Wallace, Anatole Major and Angela Curtis; Shannessa Cox, Ingrid Brown, DaphnieJenoSharmondand Charmaine Smith, Garnell, Susan, Philmore, Samuel and Stevan Arnett; Lambert, Robert Jr., Don, Maryjane Major, Judymae Arnett, Joyce, Nora, Carla and Marion Arnett; Mavis Brice, Winnieann Sealy, Angie Pindling, Leah Johnson Herbert Jr., Terrance Arnett, Shandle Campbell, Charmaine Clarke, Eugene, Donald Jr., Jason and Melverne Arnett and Lambert Arnett. From the United States, Ruthmae, Caroline Marilyn Samorski, Laverne Arnett, David, Lynden and Craig Johnson, and other grand nieces and nephews too many to mention.
Other relatives and friends including: Bishop Moses A. Johnson and family; Bishop Charlton Stuart and family; the entire East Street Church of God Cathedral family ;Cybil Deveaux, Dorothy Bethell and family; Verna Gilbert and family; Reverend Eileen Johnson and family; Mr. & Mrs. Luther and Bernice Major and family; Ross Newbold and family; A&A Comfort Care; the Accident & Emergency unit of the Princess Margaret Hospital; Mrs. Sharmaine Porter and The Temple Christian School family; Carlton E. Francis family; Marine Unit Atlantis Paradise Island; Sharon Francis and The Kids Athletic Academy family, Keno Wong and Omega Rentals and Event Planning,the entire Ludlow Street family; the entire Centerville family; Hon. Perry G. Christie and family; the McHardy family, Timothy and Janice Rolle and family,the Morris family, the Hanna, Williams, Arnett and Jones family, Steven and Michelle Cartwright and family, Frank and Tiffany Burrows and family and Mr. and Mrs. Charity and family.
Viewing will be held in the Legacy Suite of Vaughn O. Jones Memorial Center, Mt. Royal Ave. and Talbot Street on Friday from 10:00 am to 5:00 p.m. and on Saturday at the Church from 10:00 a.m. to service time.