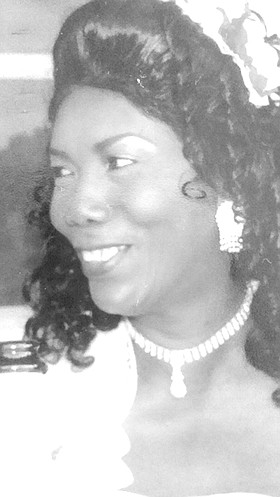 Martha Williams-Knowles
unknown - unknown
Funeral Service for Martha Williams-Knowles age 77 years and resident of #404A Kwan Yin Apartments Freeport, Grand Bahama formerly of Middle Caicos Island will be held at 11:00 a.m. on Saturday 27th, January, 2018 at Central Church of God, Coral Road. Officiating will be Bishop Steve Dean. Cremation will follow.
She will be deeply missed by her son: Clay Williams; daughter: Janette Roberts; grandchildren: Abner Saunders Jr., Janiece Saunders, Aaron Saunders, Nathan Rolle, Christian Williams, Clayshanna Williams, Andrew Roberts, Mark Roberts Jr, Travis Roberts, Joshua Roberts, Aaliyah , Joel Rolle; great grandchildren: Theajanne Rolle, Azel Roberts, Leilani, Gabriel, Rylee and Caleb Roberts; nieces: Velma Francis Delva, Juanita Hanna, Graceann Malcolm, Leonie Davis; nephews: Cyrial Davis, Dennis Robinson, Lydon Robinson, Sherman Francis and Stanley Francis. other relatives and friends including L'Cesare Delva, Thelma, Shirley, Mary, Henry, Minerva, Sandra, Whitleen, Rosalie, Bernadette Forbes, Carolyn, Tiffany, Marion Sweeting, Hilda, Cindy, Brenda, Carolina, Bernadette, George, Lamond, Lisa, David, Irene, Coney, Roselyn, Cecelia, Ronald, Stephanie, Annette, Eunica, Eudancel, Randy, Brandon, Abraham, Stevie, Fabian, Jason, Shameka, Dana, Deanna, Mary, Ted, Sandra Clarke, Sandra Gray, Dorcus, Judith, Simeon and Caleb.
Relatives and friends may pay their respects at Yager Funeral Home & Crematorium, Queens Highway, Freeport on Friday from 12:00 noon until 6:00 p.m. and at the church on Saturday from 9:30 a.m. until service time.