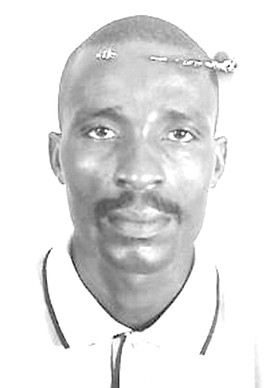 Louines Naissance
unknown - unknown
Funeral Service for the late:
Louines Naissance
Age: 51 years
A Resident of Ragged Island Street, Nassau N.P., The Bahamas and formerly of Jean-Rabel, Haiti will be held on Sunday January 28th, 2018 at 2:00 pm at Francophone Seventh Day Adventist Church,
Balfour Avenue & Amos Ferguson Street, The Grove.
Officiating will be Pastor Danhugh Gordon, Assisted By Other Ministers of the Gospel. Interment will follow in the Southern Cemetery, Cowpen and Spikenard Roads.
His Memories Will Forever live on in the Hearts of His Wife:Melidie Blanc Naissance; Mother: Cecilia Geffrard; Children: Guilene,Louidjina,Manara,Louis Bacher, Kira, Daughter-In-Law: Djerlinda Pierre; Sons-In-Law:James Jean-Louis,Sandine Jean-Louis, Wolf Gregory Blanc; Brothers:Horace, Gerard,Wilson; Sister: Elvina and Children; Numerous Cousins Particularly: Ferdilus Petit-Frere, Valner and Gerry Geffrard; Mother-In-Law: Alida Daniel; Brother-In-Law: Jean Robert Daniel; Sisters-In-Law: Marie Magarette Davelus, Edna Defranc; Benefactors: Freddy and Presnell Evans and others; A Host of other Relatives and Friends Including: The Naissaince Family,The Noel Family,The Geffrard Family,The Jean-Louis Family,The Blanc Family,The Honore Family, and The Jean Simon Family;
Friends may pay their last respects at REST ON FUNERAL CHAPEL LTD. #19 Kenwood Street and Mount Royal Avenue from 10:00 a.m. to 3:00 p.m. on Saturday 27th January and at the church on Sunday 28th January from 1:00pm until service time