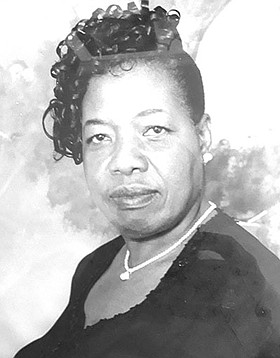 ISMAE SEYMOUR
unknown - unknown
ISMAE SEYMOUR age 69 years of Garden Hill #1 and formerly of Moore's Island, Abaco, died at her residence on Thursday, January 18th, 2018.
She is survived by her Husband: David Seymour; Sons: Davion, Pedro, Julis and Ricardo Seymour; Daughters: Petrell Lloyd, Iona McDonald, Veronica Cumberbatch, Judymae Davis and Rozelda Johnson ; Sisters: Dorothy Dean and Merilyn Davis; Sisters-in-law: Beatrice Davis and Evangeline Bain and other relatives and friends.
Arrangements for the funeral service are being finalized and details will be announced at a future date.