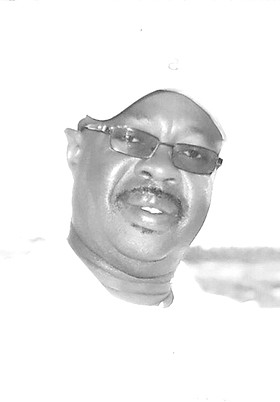 Christopher "Sheik" James Rolle
unknown - unknown
Funeral service for the late Christopher James Rolle affectionately called "Sheik" age 62 years of Bain Town and formerly of #173 Explorers Way, Freeport, Grand Bahama will be held on Saturday, January 27th, 2018 at 10:00 a.m. at Mt. Calvary Baptist Cathedral, Blue Hill Road & Laird Street. Officiating will be Rev. Dr. Philip B. McPhee. Interment will follow in Woodlawn Gardens, Soldier Road.
Cherished memories will remain in the hearts of his wife Monica; Sons: Omar, Owen, Ondre, Christopher Jr. & Mario Rolle and Christen Bartlett; Daughters: Trista & Kristi Martin, Christal Bartlett and Alexia Rolle; Adopted Children: Nadia Higgs & Terry Pratt Jr; Grandchildren: Omar Rolle Jr., Ondre Rolle Jr., Amir Rolle, Laiyah Martin, Kai & Kymani Foster, Marion Rolle, Cymea Rolle, Ava Marie Thompson; Godchild: Shannya Joseph; Sisters: Mary Stubbs, Charlene Hinzey, Carolyn Aluir; Brothers: Andrew & Wilton Hart, Kendrick Stubbs; Sisters In Law: Karen Higgs, Patrina Missick, Eva Swann, Sharon Smith, Maria Williams; Brothers in Law: Vincent Moxey, Derek Handfield & Christopher Handfield; Aunts: Hennrietta Rolle, Mildred Hepburn, Francis Saunders, Ruthnell Delancey; Grand Uncle & Aunt: Aaron & Maron Rolle of Rolle Town, Exuma; Nieces: Glenis, Stacey, Nikle, Simone, Carla, Sharona, Antonia, Antonique, Cheryl, Denise, Trina, Carla, Marika, Whitney, Ashley, Ceciely, Shacara, Wilesha; Nephews: Alpha, Kendrick Jr., Keno, & Lashawn, Christopher, Darren, William, Mihale, Joey, Brent, Jr. & Owen; Daughters in Law: Lithera Rolle & Tiffany Rolle of Kansas City, USA; Cousins: Nellie & Shereck of California, Charlotte, Patricia, Michelle (Sidney), Pamela, Bernadette, Jackie, Lamar, Flavia, Maggie, Esther, Linda, Jenny, Sarah, Elizabeth, Christine, Rosetta, Tonia, Shameka, Shanna, Franklyn, Derrick, Reginald, Douglas, Patrick, Zhivago, Mario, Wilmore Jr., Timothy, Duke, Rollins, Michael, David, Dentry, Elmore, Whitfield, Teddo, Sam, Jason, Salmon, Stephen, John, Maurice, Hilary, Devon; Close Friends & Confidents: Mavis Joseph, Barbara Thornhill, Nezima Rahming, Stephanie Mathurin, Donna Martin, Cheryl Knowles, Veronica Darville, Bernadette Bartlett & Kate Sherman ; Host of others relatives and friends including: Ortha Rolle, Stella Darling, children of the late Clarence, Oscar, Edna & Cleminta Rolle, Julian Knowles, Solomon A. Hield Jr., Stephanie Cox & Family, Gerald "Spolier" Rolle, Do, Fred, Eugene Pickstock, Cecil Bosfield & Family, Vernitta Darville & Family, Charlie Brown & Family, Fred Delancey & Family, Joy Rolle, Maycock Family, Barr Family, Bridgewater Family, Hanna Family, Bain Family, Deveaux Family, Miller Family, Hart Family, Bethesheba Smith, Kathleen Minnis & Family, Ramsey Family, Rahming Family, Christie Family, The Entire Community of Rolle Town Exuma & Bain Town, Nassau, Staff of Cycles Unlimited, Past Management & Staff of The Royal Oasis Hotel & Casino, Management, Staff & Members of Albany Bahamas, Dr. Downes and Doctors & Nurses of Doctor's Hospital. Please accept our apologies for any omission of names resulting from space limitation. Chris friends and relatives are in-numerable and he loved you all.
Viewing will be held in the Perpetual Suite at Restview Memorial Mortuary and Crematorium Ltd., Robinson and Soldier Roads on Friday from 10:00 a.m. to 6:00 p.m. and at the church on Saturday from 8:30 a.m. until service time.