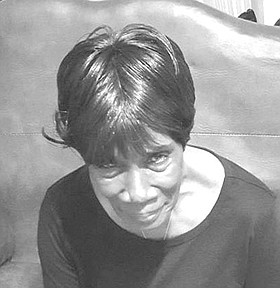 Caroline Ferguson
unknown - unknown
Caroline Ferguson age 79 years of 7th Street the grove will be held on Saturday January 27 2018 at Arrow of Deliverance Church, East Street South & Cox Way at 12:00noon. Officiating will be Pastor C. J. Miller assisted by Prophetess Ethelyen Simms and Pastor. Howard Stuart. Interment will follow in Southern Cemetery, Cowpen & Spikenard Road.
She is survived by her children: Seven (7) Children: Lauretta & Terrance Stubbs, Kim Wallace, Melvin & Marvin Ferguson, Diane Johnson, Margaret Lewis, She was predeceased by one(1) son Larry Rose; Twenty-eight (28) grandchildren: Alicia Miller, Rebecca & Jonathan Wong, Jordanne Poitier, Shenika Symonette, Desmond, David & RosemeneWallace, Susanna Laing, Enza, Raquell, Treco, Ureika, Shantika, Shanice, Tameko, Larry Jr, Larinique Rose, Delareese Luke, Bianca & Alexander Ferguson, Gabriella Stubbs, Karleen & Olivia Tomlinson, Alethia, Ramoona, Asha Lewis, Isiah Leonard Rolle; Twenty-Nine (29) Great-Grandchildren: Kay'Liam, Travaughn, Shania, Aaliyah, Amari, O'brien, Kayvaun, Gabriel, Daverell, Emmanuel, Jaden, Lashante', Latrae, Donrick, Trenija, Trekell, Brenell, Zion, Andrew, Shawnae, Lafaye, KJ, Ava, Ian, Ethan, Tatyanna, Aaliyah, Jaden, Tammiane; Two (2) Daughters In Law: Annie Ferguson & Geneva Rose;One (1) Son In Law: Raymond Lewis;
Two (2) Brothers: Robert & Jeffrey Ferguson; She was predeceased by two (2) brothers & eight (8) sisters; One (1) Sisters In Law: Ulean Ferguson of Bluff, Andros; One (1) Brother In Law: Vernal Lynes; Numerous Nieces & Nephews: Charles & Vincella Lloyd, Florence Knowles, Linda & Godfrey Cartwright, Rosemary Burton, Valderine& Anthony Eulin, James Davis, Ruthlyn & Glenroy Munroe, Cecil & Melvern Hepburn, Terry & Cassandra Hepburn, Edith Ferguson-Britt, Jaime & Shaniqua Baxter of Cocoa, Fl, Otis & Catfyanne Ferguson, Hubert & Christine Ferguson, Glen & Claretha Ferguson, Monique Saunders, Dr. Inell & Louis Rosario of Minnesota, Ulease Ferguson, Delsine, Clarence & Anatol Young, Melissa, Harry & Sammy Lynes, Vanny Ferguson, Myrtis Simms, Florence Miller, Ruthnell, Vanretha, Michael, Edwin & Shazell Saunders, Vanria Bastian; A host of other relatives & friends: Rhodamae Greene of Mangrove Cay, Andros,Dr. Brian Tynes & Family, The entire Stubbs Family, Jennie Munnings & Family, Robin Carwright, Sandra Roberts & Family, The Nurses of Flemming Street Clinic, The Staff of Palm TreeSupermarket, The Church Family of Miracle Deliverance Outreach Ministries, Adrian Miller & Family, Keno Gordon & Family, Taneil Ferguson & Family.
Relatives and friends may pay their last respect at Evergreen Mortuary located on Collins Ave & 5th Terrace on Friday from 10:00a.m. -5:30 and again at the church from 11:00a.m. until service time.