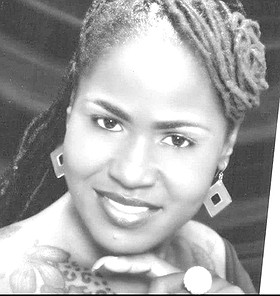 SEDIA SHAMAR NEWBOLD-TAYLOR
unknown - unknown
Funeral Service for the late SEDIA SHAMAR NEWBOLD-TAYLOR age 42 years of Sun Close, Sunshine Park will be held on Saturday, January 20th, 2018 at 10:00 a.m. at Golden Gates Assembly World Outreach Ministries, Carmichael Road. Officiating will be Bishop Walter S. Hanchell assisted by Rev. Dr. Wesley Thompson & Bishop Tejado Hanchell. Interment will follow in Lakeview Memorial Gardens and Mausoleums, John F. Kennedy Drive & Gladstone Road.
Left to mourn the passing of this precious gem are her 
Husband: Damion Emfroy Taylor; Parents: Charles Henry Newbold, Arlene Newbold; Stepmother: Rosemary Newbold; Son: Mardio Bastian; Adopted children: Damion Taylor Jr., Hailie Taylor, Adam Bastian; Brothers: Dr. Kenworth Newbold , Lacarvin Newbold; Sisters: Renae Newbold, Sheena Mosley, Sharmaine Munroe; Adopted siblings: Dr. Teja Bain, Doswell Coakley, Dedrie Adderley, Bridgette Moss, Anthony Allen, Jeremy Allen, Leonardo Smith, Ricardo Hamilton, Alecia Bowe; Mother-in-law: Joan Tappins; Sisters-in-law: Shira Newbold, Jean Newbold, Kerisha Taylor; Aunts: Adalee Wisseh, Elder Minalee Hanchell, Anne Lightbourne, Elvera Riley, Miriam Newbold, Clara Newbold, Dale Woodside, Ethel Jackson; Uncles: Anthony Woodside Sr., Floyd Newbold, Charles Milton Newbold, Bishop Walter S. Hanchell, Michael Wisseh, Edwin Lightbourne, Ellison Jackson; Nieces: Kenique Burrows, Lacardia Newbold, Ednica Newbold; Nephews: Lacarion Newbold, Kennard Newbold, Kameron Newbold, Laquardo Newbold, Keano Newbold, Lacardio Newbold, Chase Newbold, Dr. Don Deveaux and Family, Bert Moss Jr. and family; Grandnephews: Lacarion Newbold Jr., Liam Newbold, Kaileb Burrows, Koen Burrows; Grandniece: Zoe Burrows; Grand aunt: Maria Ferguson; Cousins: Rev. Dr. Wesley Thompson (Marsha),Dr. Tejado Hanchell (Dr. Victoria), Danita Adderley (Patrick), Dr. Tamalia Gibson (Marvin), Desiree Woodside, Antoinette Turnquest (Marco), Anthony Woodside Jr., Makedo Wisseh, Antoinette Blair (Julian) Antonice Woodside (Rony); Pastor Felicia Bryant (Pastor Morris); Vernon Woodside & family, Jubilee & family, Desmond Woodside, Kurtland Woodside, Sandra Woodside, Glenn Woodside, Prince Jr. Woodside, Evan Woodside, Christopher Woodside, Latoya Woodside, Rosetta Woodside, Jasmine Edgecombe (Gary), Agatha Minus, Louise Ferguson, Keith Ferguson, Susanne Bain & family, Claytino Delaney, Brenda Hudson (Ben) & family, Michael Jackson, Aaron Jackson, Stephanie James & family, Barbara (Nathaniel) Jones & family, Betty (Freddie) Baker & family, John (Claretta) Jones & family, Rev. Samuel Jones (Margaret) & family, Agnes Clemmons, John Clemmons, Evis, Melony, Indera, Dannielle, Patrice, Charles, Nero, Rome Donavon, Veronica, Shive, Rondricka, Danny, Charlisa, Charlesetta, Aresino, Anishka Newbold, Elnicka Burrows, Randa, Stacy, Edith; Godparents: Algernon Allen, Bishop Walter S. Hanchell, Althea Ferguson, Margaret Robinson; Other relatives: The family of George Brown, the Hanchell family, the Wisseh family, the family of Maud McPhee, Annamae Fowler, the family of Rita Duncombe, Barbara Wilson, Alfred Bullard (the late Daisylee) & family, Paula Balfe, Elsa Mc Kenzie, Maxine Soles, Norma Dean, Doris Jarbo, Nursing Sister Lauralee Kemp & family, the family of the late Brezetta King, Mrs. Pat Roberts & family, Woodside family reunion group, Joyce Bannister & family, Joseph Whyms & family; Friends: Valencia Sweeting, Mae Missick, Nina Roberts, Mitchelle Thurston, Vanisha Edgecombe, Shuvon Adderley, Jennifer Sweeting, Sheryl Whylly, Khalilia Knowles, Tamara Knowles, Corianna "Corrie' Mitchell, Marelle "Purple" Newry, Erica Miller, Latoya Ferguson, Edna "Eddie" Mae Rolle, Vernell Hunt & Family, Quantessa Pratt, the family of Excelsior Elementary School & Little Feet Academy, Quality Fabrics, doctors and nurses at Princess Margaret Hospital ICU, Luke Kerr, Rancourt Nixon, Aaron Lightbourne, "Yellow" Myrtho Dieuveille.

Viewing will be held in the Celestial Suite at Restview Memorial Mortuary and Crematorium Ltd., Robinson and Soldier Roads on Friday from 10:00 a.m. to 6:00 p.m. and at the church on Saturday from 8:30 a.m. until service time.