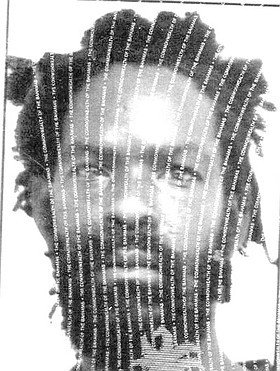 MAXWELL JASON MUNNINGS
unknown - unknown
FUNERAL SERVICE for MR. MAXWELL JASON MUNNINGS Age 41 years of Strawflower Road, Montell Heights who died on December 22nd, 2017 will be held on Saturday, January 20th, 2108 at 11:00am at International Revival Fellowship Church of God; Montell Heights. Officiating will be Bishop Michael A. Ferguson, assisted by pastor Dereck Ferguson. Interment will be made in Southern Cemetery, Cowpen & Spikenard Raods.
Cherished memories will forever linger in the heart of his Mother: Martha Munnings-Penn
Father: Maxwell Dean
Stepfather: Philip Miller
Grandmother: Cora Dean
Sisters: LaShanta Moxey, Danielle-Petitfrere, Elkiera Penn, Indiera Miller, Janelle, Angel, Florence, Marcia, Tianda, Xilane and Xylophia Dean
Brothers: Eljah and Elam Penn, Rashad Miller, Kyien, Anthony, Marvin, Mahammed, Rashad and Xayden Dean
Brother-in-law: Venere Moxey
Neces and Nephews: Shannon, Shanniece, Venere Jr., Eljahnique, Eljahnia, Elijah, Gerenique, Danique, Robert Jr., Jamia, Diamond, and Dominic
Aunts: Alice Black, Karen, Patricia, Faylene, Shonnell and Marjorie Munnings
Uncles: Vernal, Christopher, Shervin, Jimmy, Cedri and Michael Munnings, Emmanuel Black, Bertha Martin, Glen and Mervin Dean
Grand Aunt: Gartha Brown
Grand Uncle: Van Johnson; Cousins: Omar, Michael, Dee, Gigantae, Vonyce, Zion, Christopher, Christon, Christier, Mario, Alexander, Richard, Brennen Jr., Aailyah, Shadia, Shervin Jr., Ashton, Robert, Tario, Keno, Antonio, Owen, Tyrone Jr., Tynisha, Ashanti, Tonia, Lashantae, D'Angelo, Zhviargo, Sasha, Anthwon, Dantae, Brytany, Theonay, Demarion, Aaron, Mario Jr., Chloe, Alexander Jr., Marinique, Raymonessa, Deidree, D'Andrea and Dencil Brown.
Other Relatives and Friends: Alvetha Black & Family, Dudley Nixon & Family, Benny Johnson & Family, Derrick Smith & Family, Crystal Forbes & Family, Norman Jeffrey & Family, Taylor & Family, Higgs & Family, Keno Forbes & Family, Ismae Curtis & Family, Mrs. Bell & Family, Rosalee Lightfoot & Family, Brenda Holmes & Family, Vonya Collie & Family, Brenda & Family, Christine Berry & Family, Krystal & Family, The Fowler, Stuart, Carey, Stubbs, Farrrington, Hanna, Smith, Tynes, Morley, Bowe, Holbert, Minnis, Petitfrere, Miller, and Forbes Families The Corner Crew, The Hon. Glenys Hanna-Martin (M.P.); Staff Financial Intelligent Unit, Staff of ICU-PMH, Staff of Medical Medical Ward #2 and the entire Montell Heights community.
Viewing will be held on Friday, January 19th at Clarke's Funeral Home & Crematorium East West Highway, from 11:30am to 5:30pm and on Saturday from 10:00am at the church until service time.