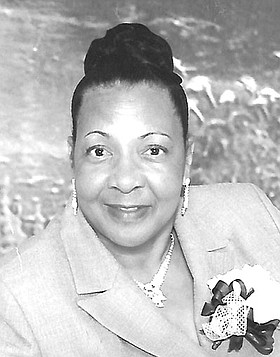 Marcia Marylou Munroe
unknown - unknown
Mrs. Marcia Marylou Munroe, age 65 years, of #22 Bel Air Estates and formerly of Duncan Town, Ragged Island, died at the Princess Margaret Hospital on Monday January, 15th, 2018.
She is survived by her husband: Herman Munroe; three sons: Kharis, Amahl and Kieron Munroe; two daughters: Latisha and Bianca Munroe; seven grandchildren; mother: Neta Lockhart; brothers: Atwel, Edison, Osborne, George, and Honorable Michael Pintard (Minister of Youth, Sports and Culture); sisters: Mazie Poitier, Ismae Smith, Fredericka Ellis, Elma Wilson, Pamela Moxey, Melvern Arnette, Gwendolyn Ricthie, Teazel Butler, Rosemary Pintard- Bowe and Stephanie Rolle; Numerous nieces and nephews and a host of other relatives and friends.
Funeral arrangements will be announced at a later date.