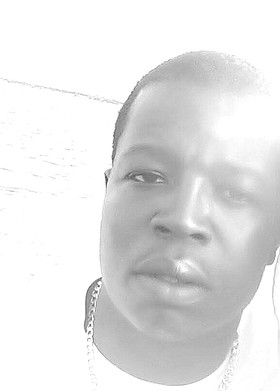 Marc Judnor Charles
unknown - unknown
Funeral Service for the late:
Marc Judnor Charles
Age: 26 years
A Resident of #27 Washington Street, Nassau N.P., The Bahamas will be held on Saturday January 20th, 2018 at 2:00pm at Calvary Haitian Baptist Church, West Avenue. Officiating will be Bishop Dr.Henri Cher-Aime . Assisted By: Other Ministers of the Gospel. Interment will follow in Woodlawn Gardens Cemetery, Soldier Road.
His Memories Will Forever Be Cherished By His
Children: Camilla and Machail Charles;
Beloved Mother: Carmelita Woodside Juen-Gens;
Father: Alfred Charles
Grand-Mother: Rosa Baptist;
Sisters: Rochellda Woodside, Ann Vilbrun, Bianca, Darline, and Rodachena Guishline, and Woudna Charles, Deidre Cooper, Jenae Cooper, Tenaj Cooper, Denoviya Higgs, Bradlisha Bullard, Cherrette Fouler;
Brothers: Brian Charles, Mikey Albert, David St. Vil, Shermalle Ferguson, Jimmy Joseph, Joel Manius, Cranstun Cooper;
Aunts: Selimene and Marie Jeun Gens; Mary Jean Davilma;
Uncles: Wisly Juen-Gens, Sony Juen-Gens, Achile Juen-Gens, Joseph Manius, Jesner Saturn, Ralph Cooper, Joe Brown; Lufrand, Imocine, Berlosiour, Judith, Benjamin, Calime, Ettiene;
Fiance: Mona Barr;
Mother-In-Law: Sylvia Outten;
Step-Children: Aaron Griffin, Bunniesha McPhee, Andaisha Woods;
God-Children: Teranique,Carter, Zion, Tario, Courtney, Jonnaya, Naldo, Dogs, Slim, Brownie, Max;
Nephew: Jonathan Charles;
Cousins: Manarchca,Malthide,Theveline, Walson,Patrick,Wilmark,Wina, Julia, Bernard, Meramise Seleste Pierre Louis George, Melius, Doudan, Samson;
Best Friends: Deborah Sweeting, Patrick Goffe;
Special Friends: Camilla's Mother, Darlene Teynor, James Reckley, Jhon Pierre, Granston Cooper, Chadston Cooper, Jeffrey Wilson, Henry Goffe, Anthony Butler, Ravardo Lightbourne, Shaquil Bain, Audie Murphy, Gaynell Goffe, Gino Finley, Shawn;
Other Relatives and Friends Including:Flowers, Erilet, Nadine, Anne-Rose, Owen, Olsen,Malinda, Clayton,Tamara Hamilton,Tamika Roberts, Mitzy Higgs, Tawanna Gardiner, Jack Saunders, Carvet, Peter, Relly,Vano, Tones, Danger, Tashica, Cortez, Maslyn,Glenda Cooper and Family, Poertia Moxey, Lorenze,Lavern Sturrup and Family, The Goffe Family, Deanthony Whymms, Ian Leslie Williams, Leslie,Ieda Rose, Dena, Patricia Jolly and Family, Cofe, Keon, Thomas, Minns and Family, Monique Rolle and Family, Adline, Precious, Ava Cooper, Lucy Cooper, Relliah, Lil Vano, Mary, Gabrielle, Shakera, Chanel and Family, Anasaysha Thompson and Family, Jhonny Edwards, Vano, A,Kevon, Shabba,Dede,The Washington Street Family,The Podeleo Street Family, and The Minnie Street Family.
Friends may pay their last respects at REST ON FUNERAL CHAPEL LTD. #19 Kenwood Street and Mount Royal Avenue from 10:00 a.m. to 5:00 p.m. on Friday 19th January and at the church on Saturday 20th January from 1:00p.m until service time