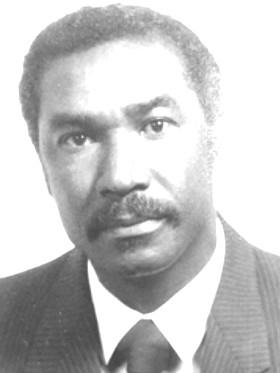 Drexel Wilton Bootle
unknown - unknown
Funeral Service for the late Drexel Wilton Bootle age 77 years of Governor's Harbour, Eleuthera and formerly of Cooper's Town, Abaco will be held on Saturday January 20th, 2018 at 10:00 a.m. at Wesley Methodist Church (M.C.C.A), Malcolm Road East. Officiating will be Rev'd Carl Campbell assisted by other ministers of the gospel. Interment will follow in Lakeview Gardens, John F. Kennedy Drive.
Pre- deceased by his parents uncles and siblings Sherlin Clarence Bootle and Myrtie Rebecca Bootle (Nee Sawyer), Wilton Sawyer and Julis Bootle, Ivern Bootle and Victor Bootle
Left to cherish his memory are his wife: Gretchen Bootle; brothers: Fritz Bootle, Archie McDonald; sisters: Evelyn Babb, Patricia Bootle, Sandra Miller; aunts: Gwendolyn Clarke; sisters-in-law: Deborah Bootle, Margaret McDonald, Norma Johnson, Jean Davies, Brenda Johnson, Freda Edwards, Sheila Archer, Ruth Griffin, Joann Behagg, Sarah Hammond, Irene Griffin, Jean Griffin, Carol Griffin, Annie Griffin, Flavia Griffin, Betty Griffin, Robinnette Thompson; brothers-in-law: Duston Babb, Lawrence Griffin, Cyril Griffin( Deceased), Edwin Griffin, Everette Griffin, Glen Griffin, Lloyd Johnson Sr.( Deceased), Daniel Davies( Deceased), James Edwards, Neil Behagg, Curtis Thompson (Deceased), Bud Hammond; nieces: Fayne Babb, Karla Bootle, Sandy Babb-Watkins, Melvern Babb, Edrenice Babb, Marva Archer, June Poitier, Katherine Ostini, Darlene Saunders, Teresa Williams, Laverne Griffin, Gail Griffin, Susan Hanna, Sophia Coeffic, Maria Gonzalez-Graves, Tracey Knowles, Sarah Saunders, Lindsey Peterson, Esther Butler, Kalin Griffin, Saffron Behagg, Audrey Ann Griffin, Michelle Johnson, Ursula Evans, Betty Johnson, Heather Thompson, Dana Thompson; nephews: Dale, Wayde & Kenrick Babb, Fritz Bootle Jr., Colyn McDonald, Ramon & Brad Miller, Ronald Bootle, Kirk Griffin, Chris Evans, Kevin Archer, Cyril Griffin, Lloyd Johnson( Deceased), Terry Johnson (Deceased), Gary Johnson (Deceased), Larry Evans( Deceased), Everette Griffin Jr., Bradley Griffin, Dael Behagg, William Poitier, Dion Peterson, Ricardo Knowles, Wayne Graves, Gregory Williams, Clive Saunders Sr., Vandyke Saunders, Mark Coeffic, Brian Hanna, Rhett Thompson and Ian Thompson; a host of grandnieces and grandnephews including: Keturah, Phylicia, Waydera & Kadicia Babb, Katlyn & Kayden Babb, Anya Mousis, Deenash Mackey, Whitley & Warren Watkins; a host of family and friends including: The Bootle family from Cooper's Town, Abaco; The Curry family from Green Turtle Cay, Abaco; The Reckley family from Green Turtle Cay, Abaco; The Sawyer family from Dundas Town, Abaco; Charles Davies & Family from Nassau, Bahamas; Degranda Franks & Family, Hollywood, Florida; Sidney Bootle Jr., Enola Burke & Family, Nassau, Bahamas; Dorothy Jack & Family, Nassau, Bahamas; Sandra Bain & Family, Nassau, Bahamas; Marcien McKenzie & Family, Nassau, Bahamas; Gracian Sands & Family; Louise Harris & Family; Bishop Marilyn Thompson & Family; Lovely Allen & Family; Sally Hutcheson & Family; Mrs. Sweeting Butler; Withleen Roberts Cooper; Dr. Patrick Roberts & The Roberts Family of Nassau, Bahamas; The Campbell Family of Marsh Harbour, Abaco; Bradley McKenzie & Family; The Hon. Philip & Yvonne Bethel, Eric &Naomi Johnson, Paul & Judy Simmons, Billy Styles, Gracjan Sands, Sally Pinder & Family, Yvonne Seymour & The Gaitor Family, Brent Petty & Family, The Fernander Families of Governor's Harbour, Sidney Burrows & Family, Joyce & Tommy Pinder & Family, Edgar & Winnie Pinder & Family, Shirley Burrows & Family, Ruth Fife Rolle & Family, Simeon & Sylvia Dawkins &Family, William 'Tippy' Butler, Sidney & Pearline Rolle & Family, The doctor, nurses and staff of the Private Medical Ward of the Princess Margaret Hospital.
Friends may pay their last respects at Bethel Brothers Morticians #44 Nassau Street on Friday from 10:00 a.m. to 6:00 p.m. and at the church on Saturday from 9:00 a.m. until service time.