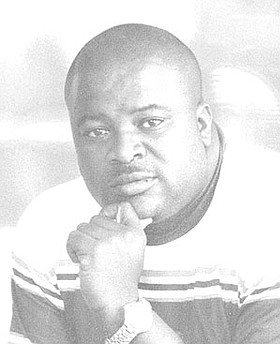 Taurus Deor Farrington
unknown - unknown
Funeral service for
Taurus Deor Farrington, 44
a resident of Coral Harbour, will be held at St. Barnabas Anglican Church, Baillou Hill & Wulff Roads, on Saturday, February 24, 2018 at 2:00 p.m.  Officiating will be Canon Basil Tynes, assisted by Fr. Donald Kerr.  Interment follows in St. Barnabas Cemetery, Moore Ave.
He is Pre-deceased by his Mother: Veronica Lightbourne; Grand Father: Richard Farrington; Grand Mother: Eldrica Burrows.
He is Survived by Grandmother: Dorothy Fernander (affectionately known as his Mother); Father: Samuel Farrington; Step- Mother: Janice Farrington; Wife: Karen Farrington; Children:  Taurus Jr, Torique, Tevin and Travano; Step Children: Angelo Cash, Jamaal and Tomeko Hamilton; Sisters: Demetra Rox and Shakira Farrington; Brothers: Derek Lewis, Carvados, Ernie and Ashley Farrington; Niece & Nephew: Dnea' Rox and Lamont Farrington; Aunts: Judy Williams, Lucille Farrington, Sheryl Edgecombe, Arlene Strachan, Lenora Douglas, Kim Lopez, Loretta Johnson, Ruth Goodman, Louise Magee, Bertha Wilkinson, Salma Joseph, Patrice Major  and Denise Farrington, Barbara Ferguson, Joan Jones, Avis Newbold-Maida, Faye Thompson, Natasha Barr, Minister Shereice Ferguson, Glenda Taylor, Antionette Brennen, Angela, Constance and Shilanda Lightbourn; Uncles: Rudolph and Alworthington Farrington, Wendle Williams, Philip and Larry Burrows, Ken, Richard & Patrick Lightbourne, Stephen, Tyrone and Perry Thompson, Alfred, Tyrone, Dwayne, Steve, Joel and Lincoln Lightbourn; Brothers In-Law: Streisund Rox, Robert & Gino Dames, Omar & Andrew Stubbs; SistersIn-Law: Emerald Stubbs & Angelique Hanna, Wendy Dames; Cousins: Dr. Marsha Williams-Bethel, Carla Williams-Swan, Adrian Williams, Ricardo, Marcian, Philip, Steven, Jeffrey and Dwayne Patton, Allison Meadows, Vanderia and Laverne Saunders, Erika Edgecombe, Anthon, Avery and Amia Strachan, Shenique Mackey, Morley, Jeran, D'Alyah and D'Alo Farrington, Alicia Gibson, Tess Douglas, Terrell Cleare, Lakeisha Lopez, Lenny Lopez, Philip Burrows Jr., William Major, James Farrington, Shantel Cooper, Nicola Mackey and Charles Swan; Other Relatives and Friends: Special Friend Elizabeth Williams, Hubert and Nicholas Simmons, Prince Symonette, Mauricio Symonette, Terry Thompson, Demetrius Thompson, Barry Thompson, Tony Bethel, Gary Bethel, Tyrone Orlando, Michael Munnings, Marcy, Tito, Joanne Stuart and Family, Norma, Cassandra and Joanne Thompson, Charles Major Sr.,  Anathol Clarke, Derek Harvey, Kevin Rolle, Dino and Verline Bannister & Family, Michael and John Staurt, Adian Fox, The Burrows, Farrington, Fernander, Thompson, Williams, North, Patton, Lightbourne, Strachan, Bethel, Newbold, Christie, Wilkinson, Stubbs, Campbell & Dames Families, Neighbors & Friends from Brougham Street, Fowler Street, Lilly & Valley Corner &Coral Harbor, Stephanie Browne (Client), Aquinas College Class of 1991, Atlantis Taxi stand, Lynden Pindling International Airport Taxi stand, & many others too numerous to mention.
Friends may pay their last respects at Demeritte's Funeral Home, Market Street, from 12-6:00 p.m. on Friday & on Saturday at the church from 1:00 p.m. until service time.