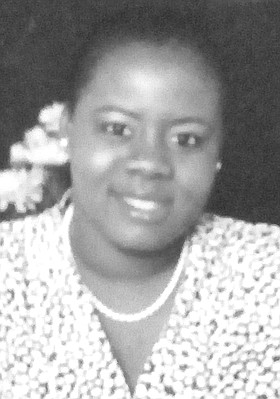 Princess Viola Stubbs-Cornish
unknown - unknown
Funeral service for the late Princess Viola Stubbs-Cornish age 57 years of Major Road, Yellow Elder Gardens and formerly of Cat Island will be held on Saturday, February 24th, 2018 at 10:00 am at St. Michaelís Methodist Church, #119 Churchhill Avenue, Boyd Subdivision. Officiating will be Rev. Dr. Philip Stubbs. Interment will follow in Woodlawn Gardens, Soldier Road.
Princess was Predeceased by parents: Merrill and Hazel Stubbs; Father and Mother-In-Law: Daniel and Lauretta Beatrice Cornish;
Fond memories will always linger in the hearts of her Husband: R/Supt. Prince Albert Cornish III; Sisters: Pamela Stubbs, Joanne Stubbs- Brooks, Thais Stubbs- Russell, Sonia Nairn-Stubbs; Brother: Clive Stubbs; Sisters in law: Estelle McKinney, Phillis Newton (Anthony), Rosemary Murray (Ronald); Brothers in law: Philip Brooks, Reo Russell, Leslie (Ruth) Cornish, Ejnar (Learlean) Cornish, Gifford Bootle, McPherris Hanna, Godfrey Rolle, Clayton Farrington; Adopted children: Tavalla Stubbs- Nottage (Kenderly), Sanchez Brooks (Gina), Santosh Phillippa Brooks, Taneil Stubbs, Theria Russell, Coen Stubbs, Jairus Russell, Demetri Stubbs, Kevan Nottage, Phenall Nottage, Montjoy Cornish-Brown (Tyrone), Eltina Cornish-Stubbs (Hugo), Anwar Cornish (Monique), Prince Cornish IV (Barbara), Katina Cornish, Omar Cornish; Adopted Grandchildren: Antonio Barnes, John Kenedy, Michael Curry, Tristen, Jarelle, Keke Brown, Erica Newbold- Sapp (Jarvis), Janiya, Jariya and Jaliya Sapp, Derrick Newbold, Ashanti and Darshanay Stubbs, Trayvon, Janaya, Taveon, Princeana, Prindeisha, Kiea and Prineisha Cornish, Steven and Soleil Goulbourne; Extended Family: Davious Carey, Bruce Farrington; Aunts: Eueda Poitier, Vernita Stubbs, Elva Stubbs; Uncles: Clonius Stubbs, Phonswitt Stubbs; Nieces and nephews: Rev. Rudolph, Raymond, Bridgette, Stephanie, Lathera and Gregory McKinney. Wesley, Angel, Makayla, Kirk, Renado, BruceLee, Myles, Troy and Clyde Cornish. Bonnie Pritchard and Sally Newbold. Stephanie Cornish-Charlton, Natasha, Iesha, Ejnar Cornish II, Santino, DíAndra and Lauren Cornish. Ronald Jr, Raphael, Roberto and Rashante Murray. Charlisa and Anthony Newton. Cheryl, Coral Farrington, Fern, Clayton, Nathan Farrington and Mendy Hufnagel; Special Friends: Denise Jones-Ferguson, Cleomi Turner, Christopher Gibson, Omalatesha Dean; Cousins: Reginald Bain, Carla, Mark and David Poitier, Melonie, Edwin, Arthur, Horatio, Shynika, Deidre Erica and Pamela Stubbs. Ian, Valerie, Nanci, Tanya, Ava and Brando Stubbs. Ellen, Prescilla, Marge, Marilyn and David Farrington, Jeffrey, Dion and Shavon Stubbs. Alice Stubbs & Family, Rose, Sandra, Ida and William Armbrister. Sandra, Sheva, Carlette, Roger, Eric, Elliot and Kenny Stubbs. Debbie, Sharon, Barry, Adrian and Lisa Mott. Evelyn Seymour, Rose Newbold, Helen Newbold, Endolyn McKenzie, Joycelyn Cartwright and Barbara Roxbury, Joycelyn Colebrooke, Cardinal Scott, Michelle Newbold and Janelle; Numerous godchildren including: Tiffany, Janario, Lashan, Racquel, Mark, Devard, Simone; A Host of other relatives and friends: Mr. & Mrs. Elvis Moss & Family, Mrs. Patrice Saunders & Family, Mrs. Arlette Moncur, Ms. Abigail Rolle & Family, The Brooks Family, The Russell/ Evans Family, The Laing Family, The Nottage Family, The Carey Family, The Poitier Family, Rev. Dr. Philip Stubbs & The St. Michaelís Methodist Church Family, Rt. Hon. Hubert & Deloris Ingraham, Ornold Cornish, Clyde Cornish, Lenwood Cornish, Edison Cornish, Lonnie Cornish, Ester Cornish, Gwendolyn Baillou, Earnestine Parker, Florena Cornish, Genna Cornish- Bootle, Rudolph Cornish, Mispah Cornish, Derek Cornish, Genieveve McIntosh, The Cooper, McIntosh, Henfield, Gardiner, Edgecombe, Sawyer, Cox, Curry, Major, Newbold, Russell, Rolle, Laroda, Mills, Pritchard, Wright, Sands, Lewis and Hield Families, Mrs. Patricia Knowles & Family, Ms. Chavasse Turnquest, Prophetess Cyprianna Rolle & Family, Mrs. Renee Rahming & Family, Mr. Edward Armbrister & Family, Kenneth & Catherine Darling, Mrs. Harriet McPhee, Mrs. Wendy Darling and Mrs. Maureen Sweeting-Bain, Pastor Steven Sterling & Family, Mr. Simeon Rolle & Family, The Unbreakable Sisterhood, Staff at the Ministry of National Security, The Farrington Road and Yellow Elder Gardens Family, Officers of the Royal Bahamas Police Force Mobile Division.
Viewing will be held in the Irenic Suite at Restview Memorial Mortuary and Crematorium Ltd., Robinson and Soldier Roads on Friday from 10:00 a.m. to 6:00 p.m. and at the church on Saturday from 8:30 a.m. until service time.