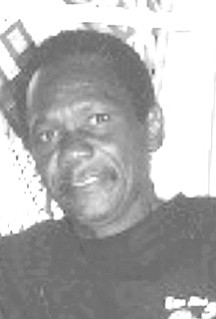 James Clennette Hinsey
unknown - unknown
Funeral service for the late Mr. James Clennette Hinsey age 63 yrs of Sunrise Road, Gamble Heights formerly of James Cistern, Eleuthera Bahamas will be held on Saturday February 24th, 2018 at 10:00 a.m. at Holy Trinity A.M.E. Church Fire Trail Road West and Jubilee Gardens, Nassau. Officiating is Rev. Ordette Wells-Simms assisted by Rev. Jennifer Carey. Interment in the Southern Cemetery, Cowpen and Spikenard Roads, Nassau.
Joseph was predeceased by his adopted Mother Olga Bowles
 
Loving and cherish memories are held by: Sisters: Yvonne Styles, Estermae Swan, Rosemary Toote, Catrice Collie, Patsy Thompson, Mizpah & Jacqueline Rolle; Brothers: Billy & Roosevelt Stubbs, Henry & Austin Goodman, Glenwood, Anthony, Gerrard, Dereck & Prince Rolle, William Johnson & Rodney Miller; Aunt: Miriam Knowles; Sisters-in-law: Brenda, Angela & Dianna Stubbs, Shirlene, Marcia, Cicely, Claudia & Naomi Rolle; Brothers-in-law: Alfred Styles, Godfrey Swan & John Collie; Nieces and Nephews: Samantha, Regina, Shenderia, Shenique, Sherika, Henry Jr., Ray, Cane Stubbs, Adrian, Peggy, Trevor, Deborah, Alfred, Nikita, Tamico Styles, Desiree, Trevor Edwards, Glendina, Darvin, Latoya, Demetria, Christina, marcus, Chrystle, Jamaro, Juanita Thompson, Rochelle, anthony, Major, Niketa & Michelle Rolle, Jemico Allen, Shanaino & Allison Swan, Shemica Pratt, Tekera Rolle, Thaliya Winder, Anthony, Antonia, Anshanique, Anthonae, Anthony, Ricardo, Travez, Gerard, Chole, Shekinah, Ajani, Simon, Brian, Clinton Johnson, Rodney, Renaldo, Rashawn, Sherica & Darius Miller, Dennis Cunningham, Nichnell Pierre, Sandra & John Allen, Nakira, Wilshire, Jennilee & Perry Sands, Antionette Thompson, Ebony & Marcus Humes, Alexis, Keisha, Brando & Neville Toote, Charlesanna, Charlston, Charlesia Darling, Simon Rahming & Terrance Hutchinson; Cousins: Cynthia Johnson, Laverne Turgeon, Lydia, Vernon, Floyd, Bennett & Clayton Bowles, Elizabeth & Rachel Dodson, Janet Moncur, Edna Newbold, Diane Bradshaw, Estelle Mackey, Lucille Kelley, Iris Culmer, John Rolle, Charles Wier, Antionette Whylly, Angela Dean, Ruth Campbell, Janet Wright, Joan Roberts, Barbara Dorset, Ismae Culmer, Theophilus Clark, Edna Bain, Willamae Culmer, Myrtle Gilcud, Ivadell Stubbs, Vashti Mitchell, Sidney Ferguson, Alma, Miriam, Esther, Michael & Emmanuel Rolle; other relatives and friends including: Debbie, Daphne, SamanthaAndrews, Mario, Anita & Patrice Rolle, Ronal, Deneil, Dwayne, Walden, Darren, Sherry, Jackie, Val, Joyce, Denice, Lucean, Clarinda, W.R.C.P.L 646 Alice Bastian, W.P.C. Elfreda Bastian, Pastor Jennifer Wells-Carey, Pastor Ordett Wells-Simms, Gloria Walks, Mary Louise Barr and Holy Trinity AME Zion Church.
Friends and relatives may pay respects on Friday February 23rd, 2018 at Kemuel Cox Funeral Cremation Centre located #12 Arundel Street East from 1:00 p.m. until 5:00 p.m. Saturday at the church from 9:00 a.m. until service time.